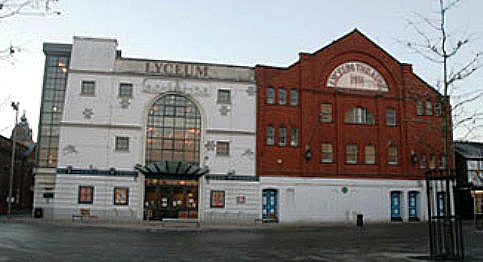 Panto season is well and truly in full swing at The Lyceum in Crewe, writes Claire Faulkner.
'Snow White' gives the audience everything that a well loved traditional pantomime has to offer.
Wrapped up in a colourful set with music, dance and course audience participation, the cast delivered a wonderful performance which left everyone in the festive spirit.
The dame, played by Mark Siney, and the jester played by Ste Johnston were just brilliant together doing the custard pie sketch.
Judging by the noise, the children in the audience definitely approved of  the scene where they try to warn them about the bear which was, of course, "behind" them.
Tania Foley as The Wicked Queen and Jennifer-Jayne Stone as Snow White both won the audience over in their contrasting roles.
There's nothing quite like hearing a theatre full of families shouting boo one minute then cheering the next.
This production of Snow White gives family entertainment, full of colourful characters, cheers and laughter.  To me, that's what panto is all about.
Well done to everyone involved.