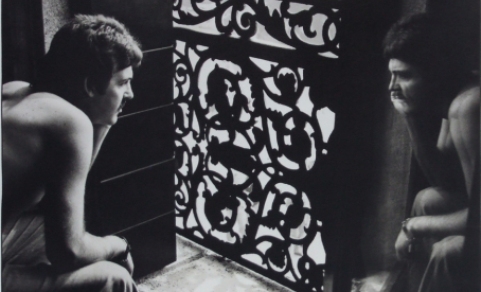 A photo of Paul McCartney by wife Linda which featured in a London exhibition of her work, could sell for £15,000 at a Nantwich auction.
The image "Paul, Venice", first displayed 10 years after Linda's death, goes under the hammer at auctioneers Peter Wilson on Thursday April 19.
It was shot in 1976 by Linda, and shows the pensive former Beatle gazing out through a cast iron balcony with his reflection in the glass of the open window.
The personal family portrait was seen in public for the first time at the exhibition in the James Hyman Gallery, London, in 2008.
To ensure each photographic print remained true to Linda McCartney's vision, 31-Studio printed each image as a large platinum print.
Paul and his daughter Mary, also a photographer, oversaw the process and gave final approval.
The print, which measures 56cm x 75.5cm, will be sold with a certificate signed by Paul and Mary.
The sale is four years almost to the day the print went on show for the first time.
Linda's career behind the lens began in 1966 when she obtained a press pass for an exclusive Rolling Stones concert while working as a receptionist at a magazine. The band was impressed by the shots she took and a career photographing musicians was created.
Her collection "Sixties: Portrait Of An Era" was published in 1992 and became an international best-seller. She died of cancer in 1998.
In a previous interview, Paul said: "The photographs not only illustrate her incredible talent as an artist, but as someone who was very much connected to the culture of the times and wasn't afraid to challenge herself or her subject."
The print can be seen during public viewing tomorrow from 10am-4pm and on sale day from 9-11am.
Contact the auctioneer on 01270 623878 or auctions@peterwilson.co.uk