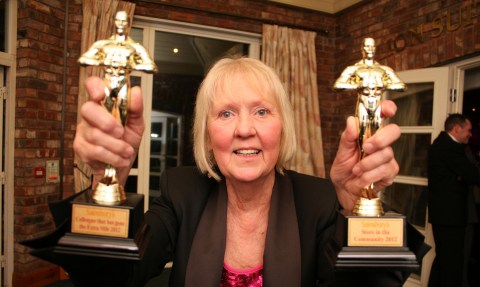 Sainsbury's staff in Nantwich are celebrating after they excelled at the company's regional "Oscars".
The Middlewich Road store scooped an Oscar for the "Best Store in the Community" in recognition of the work done for local charities and organisations.
And a special award was presented to "Colleague Who Has Gone The Extra Mile" – Nantwich's Olwyn Payton picked up the prize.
For Olwyn, the store's PR assistant, it follows on from her recent receipt of an invitation to the Royal Garden Party at Buckingham Palace for her voluntary work.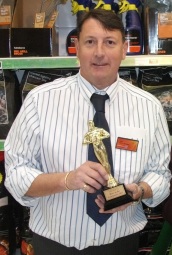 Nantwich store boss Pete Jones (pictured, right) said: "We were thrilled to win two Oscars, especially as all the stores in our region are very competitive.
"It is rewarding to know the company recognizes the commitment of our colleagues to the community.
"Olwyn certainly deserves her award which seems to be one of many this year!"