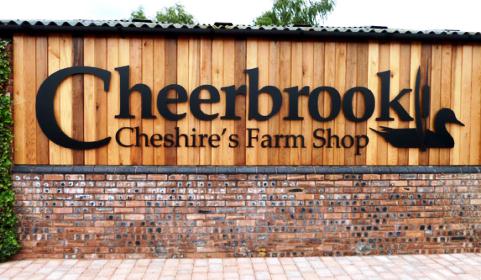 Cheerbrook Farm Shop in Nantwich is planning an even bigger Big Taste event next weekend.
Thousands are expected to flock to the event off Newcastle Road on June 14 and 15, which features foods and drinks produced by Cheshire companies.
There will be butchery and cookery demonstrations, food and drink tasting, meet the supplier sessions plus a BBQ on the Cheerbrook Terrace.
New for this year will be a food court where Mornflake's Porridge Wagon, Snugbury's ice cream and Cheerbrook's team of BBQ experts will be serving up tastings, ideas, hints & tips.
Whitey's Popcorn will be popping their kernels and Gill & Paul from Wrenbury will be back with their local Cider Champagne.
A wide range of suppliers will be offering tastings of their produce – jam & chutney, cheese, beer, sauces, bread, milkshakes and more.
Also visiting the event is Rob Mercer, from Packington Free Range in Staffordshire.
Rob's pigs are his passion and his free range pork is the basis for many of Cheerbrook's award winning sausages and pies.
Cheerbrook owner Andrew Shufflebotham said: "Cheshire has some wonderful produce and we are proud to support so many local small producers and suppliers.
"Our BIG TASTE is a celebration of all that is great about our local food.
"After the horsemeat scandal earlier this year more and more customers want to know the provenance of their food.
"An event like this is the perfect opportunity to find out more about traceability, welfare and the amazing food produced here in Cheshire."