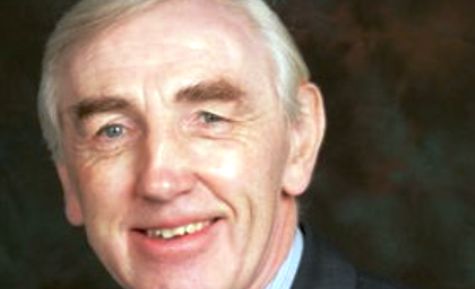 A councillor has called for a change in the layout near a busy Nantwich roundabout after a series of accidents.
Willaston and Rope Cllr Brian Silvester says bent and twister fencing around Willaston Cheerbrook roundabout on the A500 makes it look like a "speedway track".
Cheshire East highways chiefs say driver error and speed is mostly to blame for the accidents but have pledged to look at it.
Cllr Silvester said: "The metal railings around the roundabout are regularly disfigured and bent when they are hit by heavy lorries attempting to turn too tightly.
"Sadly, the surrounds to the roundabout look more like the perimeter of a speedway track rather than what it is, a major access route to the village and Nantwich.
"I am calling for the new railings, when they are installed, to be set further back to prevent further accidents in the future.
"It is obvious that whoever designed this roundabout has got it badly wrong."
A local lorry driver disputes claims it is driver error and says signs need to be clearer for HGVs when approaching the roundabout from the M6 and from Chester directions.
"Cheerbrook roundabout is in effect a straight-ahead manoeuvre, " he said.
"But there is no signage to indicate which, if either lane, is appropriate for the approach along the dual carriageway.
"If you approach in left lane, often the safer choice for heavy goods, and follow left lane round roundabout, it requires the cab to move well over to the right of the exit lane or trailer will hit the barrier.
"But what if a faster vehicle has chosen the right lane? Its positioning may prevent an HGV from swinging out, so if the HGV stays in lane, the barrier is gone."
What do you think? Post your comments here.