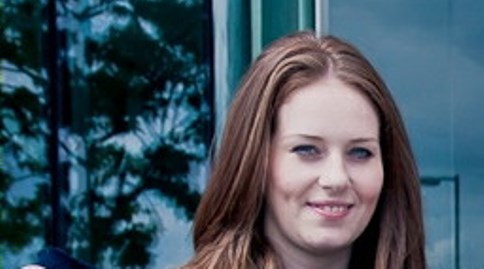 A festive jumper featuring a design created by a Sainsbury's Nantwich employee has been selling like hotcakes across the UK.
Dawn Trinder, a pharmacy technician at the Middlewich Road store, beat more than 200 colleagues in a competition to design a Christmas jumper.
Her winning design reads "Bah Humbug" in white across a grey background.
The winning design has been a leading part of the retailer's Tu clothing range this Christmas and sold in 280 stores nationally.


Dawn, who has been with the retailer for 10 years, said: "My dad's always been keen on Christmas jumpers and I wanted to create something which would appeal to all ages, from young boys to my Dad!
"I wanted to create a jumper that was fun and trendy."
It caught the eye of the judges from the retailer's Store Support Centre in Holborn, London.
"I was really pleased when I heard that my design was going to be made in time for Christmas. The last few months have been amazing in seeing the jumper in production, and I've learnt so much."
Dawn visited a clothing factory in Turkey to see her design in production.
Her journey also saw her unveil her finished jumper to 4,000 Sainsbury's colleagues at the retailer's colleague conference in Birmingham.
James Brown, head of clothing at Sainsbury's, said: "This competition has shown us the great fashion styles and creativity among our colleagues and Dawn's winning design showcases the Tu brand brilliantly.
"Christmas jumpers are becoming increasingly popular so we expect everyone will like it – from her friends and family through to customers up and down the country."