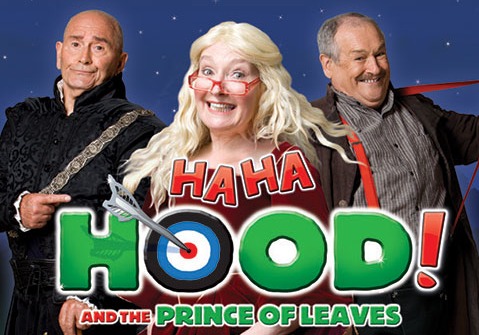 Chatting to Su Pollard is like talking to an old friend.
The star of hit TV comedies like 'Hi De Hi', 'You Rang M'Lord' and 'Oh Dr Beeching' will be performing alongside Cannon and Ball in 'Ha Ha Hood and The Prince of Leaves' at Crewe Lyceum on September 10.
"In all the time I've been doing this, I've never performed at The Lyceum, I can't believe it," says Su, who has been making people laugh for decades.
"It just shows that there is always somewhere new you can go.
"I'm looking forward to giving people a good laugh," she adds.
"It's a stand up of the story of Robin Hood."
Su is cast alongside fellow veteran entertainers Cannon and Ball, who play Friar Tuck and Little John. Su plays Maid Marion.
"I must be the oldest Maid Marions on the planet, it's so funny," she laughs.
"What happens is, Robin and Marion got divorced 10 years ago because they we're always bickering.
"At the same time the Sheriff of Nottingham was sent to prison. He's out now and wants to get revenge on the Merry Men and to marry Marion.
"There's slap stick, there's stand up, it's a little like a sketch show.
"It's got everything that you like from any kind of show that you've ever seen.
"It's just hilarious, and suitable for the whole family."
Asking if it was like panto, Su explained: "Yes, there are elements of panto.
"Ben Langley, the writer, thinks that panto is wasted just at Christmas.
"He likes the idea of having an all-year panto, and this definitely ticks all the boxes."
There is no doubt that Pollard makes people of all ages laugh, and is one of my comedy heroes.
"I never mind talking about what I've done in the past," she adds.
"I feel blessed that I've been able to make people laugh, and I still get letters from people saying thank you for the laughter, and that is wonderful.
"I hope to entertain people for many years to come."
'Ha Ha Hood and the Prince of Leaves' is at The Lyceum on September 10.
I for one can't wait!
For more details and ticket visit www.crewelyceum.co.uk
(picture courtesy of www.crewelyceum.co.uk)