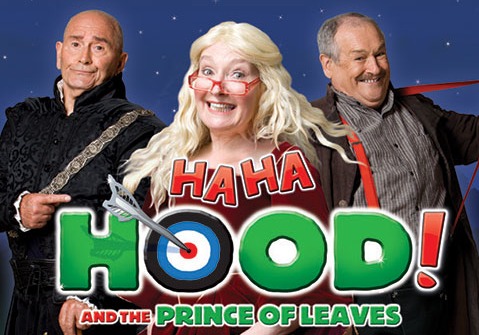 After watching 'Ha Ha Hood and the Prince of Leaves' at The Lyceum, I somehow feel my theatre days are now complete.
I've never really seen anything like this production before.
Part stand up, part panto, with singing, dancing and classic audience participation, this show is unique in a fabulous, hilarious and entertaining way.
Written and starring Ben Langley as 'Robin', 'Ha Ha Hood' tells part two of the legendary story of Robin Hood.
It stars Su Pollard as Maid Marion alongside Cannon and Ball, who play the multiple parts of Friar Tuck, Little John, Guy of Gisbourne and Sheriff of Nottingham.
After bickering and arguing, Robin and Marion are now divorced and living separate lives.
When Marion, who now works as an NHS nurse, discovers the Sheriff is back and seeking revenge, she tracks Robin down to a pub in Nottingham.
The show has everything you would want. Comedy heroes, fantastic one liners and it's funny. Very, very funny.
There are just far too many memorable moments in the show to comment on.
Ben Langley had the audience in tears of laughter singing one particular song.
As expected, Cannon and Ball in all their various roles were superb. I wouldn't hesitate to go and see them again.
Su Pollard is a comedy genius as Maid Marion, particularly in the gym scene and when reunited with Robin.
Watching the show, I got the impression those on stage were having as much fun as the audience! And I suspect, as in true panto tradition, that the cast often play jokes on one another both on and off stage.
'Ha Ha Hood and The Prince of Leaves' is a very funny show. I for one hope the team return to The Lyceum, they'd be welcomed back.