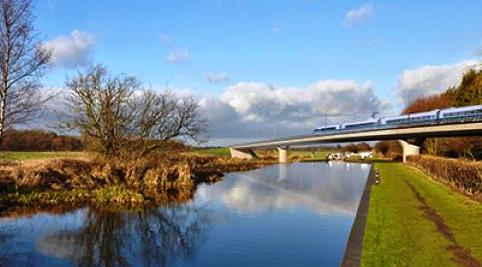 Crewe is to be the site for a northern hub station for HS2, a report has finally decided.
HS2 chairman Sir David Higgins has favoured South Cheshire for the station and HS2 link north of Birmingham to the North West over Stoke-on-Trent.
And Cheshire East Council Leader Cllr Michael Jones said the decision is a "game changer" for Crewe, Nantwich and wider region, including Stoke.
In a statement issued tonight (Sunday October 26), Cheshire East Council said HS2 Crewe would create 64,000 jobs, £3.5 billion growth, new businesses, skills, and new homes.
The plan includes bringing HS2 to Crewe five years earlier than originally forecast.
Council leader Michael Jones said "We hope to work with Stoke and Staffs. They have to be involved. It will bring unimaginable benefits.
"Crewe will become a town transformed. Incomes doubled, skills, jobs, new homes, learning opportunities. Central to new northern powerhouse."
It's believed Sir Higgins' report, due to be released tomorrow (October 27), states that Stoke "offers more limited connectivity at a higher cost" and has "significant geological and engineering difficulties."
Dr Adrian Heald, Labour's parliamentary candidate for Crewe & Nantwich, said: "In economic terms this is the best news for Crewe and the surrounding area in decades.
"HS2 will bring businesses, investment and jobs to Cheshire, Staffordshire, Shropshire and North Wales.
"It is important the hub station also brings benefit to the town of Crewe, which means locating it as close as possible to the town with a fixed link – in other words a rapid transit system not just a road link.
"Furthermore the existing railway station must be fully integrated into the new infrastructure."