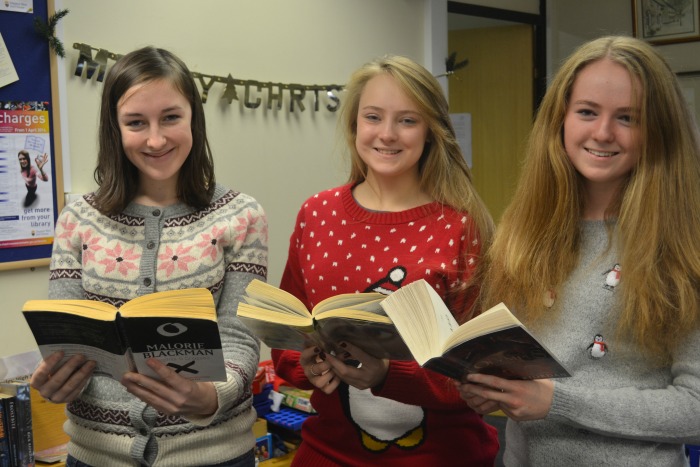 Tarporley High School students shed their blazers for Christmas jumpers as part of the Save the Children Charity Day.
Students enjoyed the chance to donate to charity while getting into the festive spirit!
Deputy headteacher Lyndsay Watterson said: "There was such a great atmosphere in school and students really wanted to support this valuable cause."
And these students pictured are showing off their colourful festive attire.
Pictured below are Felicity Bownes, Claudia Pemberton, Holly Richards, Annabel Hemingbrough and Maddie Fyfe-Rogerson
And festive library helpers, pictured above, are Tegan Berry, Charlotte Williams and Lydia Wilson.