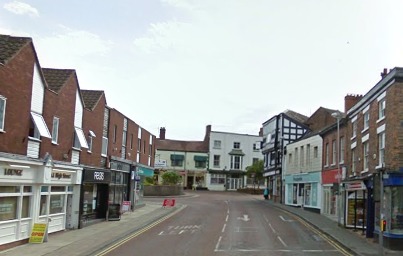 Emergency works to repair a leak is set to cause some Christmas disruption in Nantwich town centre.
United Utilities engineers will be working outside 6 High Street in Nantwich tomorrow and Monday (December 21 and 22).
The company has submitted an emergency application to Cheshire East Council to repair a leak which has left carriageway close to collapse.
The repair is to a 63mm water main due to the burst undermining the carriageway and causing a half a metre dip in the road.
Two valve chambers outside number 14 require renewal to isolate the leak.
United Utilities will be operating traffic lights at the Welsh Row/High Street junction to enable a safe system of work.
This will start tomorrow morning and should be removed by the evening on Monday, December 22.
Traffic signals will be manually controlled to minimise traffic disruption for six hours on Sunday and 12 hours on Monday.
For details visit the Cheshire East Service Information Centre.