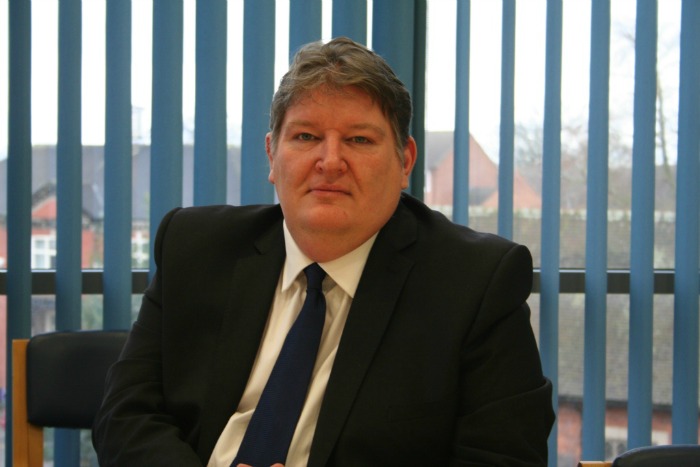 It's been a big week for Michael Jones, Conservative leader of Cheshire East Council, writes Sara Royle.
His party has just announced their pre-election Budget, promising personal allowance increases and help-to-buy ISAs.
Meanwhile, in his own constituency, the new CEC 'Fairerpower' scheme has just launched.
The scheme, a partnership between Cheshire East and OVO Energy, aims to cut energy costs for Cheshire residents.
It's the first of its kind to be piloted in the UK, and marks a political involvement in energy delivery not seen since the nationalisation of gas and electricity in 1948.
But why has Cllr Jones and his authority made the decision to get involved with energy supply, particularly amid threats to pensioner's winter fuel allowances?
"Cheshire residents shouldn't have to make the choice between heating and eating in the winter," Cllr Jones says.
He's eager to highlight there is no monetary incentive for the council to be involved in this scheme.
In fact, they've had to invest money to make it happen, he adds.
When asked if this was seen as a moral obligation, he doesn't respond with an outright "yes", but says he wants to "serve [his] people" and that providing affordable heating is "the right thing to do".
He is also keen to mention that this partnership has nothing to do with the upcoming election.
Cynics may think differently, and it would be easy to be sceptical about the election point.
But it does seem the Fairerpower scheme could save Cheshire residents money.
With no exit fees, the ability to fix contracts for 12 months, and average savings of £200-250 a year, the scheme looks on paper to be an attractive one.
Cllr Jones himself claims he'll be saving around £500 a year.
Perhaps, most interestingly, in the future Fairerpower is designed to be available for those using pre-paid meters.
Cllr Jones has high hopes for the scheme, and envisages that a competitor like Fairerpower will "change the culture of the Big Six".
It's all part of his vision for Cheshire East as a whole – and Nantwich in particular.
There is likely to be a deal with Manchester on pooling business rates, as announced by Chancellor George Osborne in last week's Budget.
The aim is to generate additional economic growth in what is already Cheshire's number one visited market town.
He is hoping to increase parking, with a view to creating 200 more spaces by Nantwich swimming pool.
Along a similar vein, he places emphasis on the importance of pedestrian safety, which he believes could be improved by investing in more suitable parking.
Cllr Jones' closing message is that he wants to make Cheshire East "the best place to live and work" and admits he will "pinch any idea" to make it happen.
Residents will decide on May 7 whether they want him to continue on that path.
To find out more about Fairerpower, visit https://www.fairerpower.co.uk/
(Pictured below: Cllr Michael Jones (right) and Craig Morley, managing director of OVO Communities, at the launch of Fairerpower)