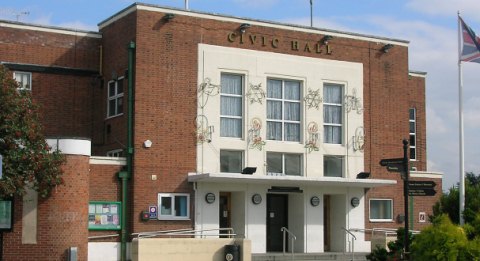 The cost of running Nantwich Civic Hall has fallen by £31,000, latest figures show.
The drop is good news for Nantwich Town Council, who took over the venue from Cheshire East Council three years ago.
Draft accounts show the operating cost of the hall has fallen in 2014-15 to £89,800, from £121,000 in 2013-14.
A spokesman for Nantwich Town Council said: "Since the transfer of the Civic Hall from Cheshire East in May 2012, the council has introduced more efficient working practices.
"We are looking to make operating savings year on year while not increasing hall hire prices.
"This is in addition to making substantial improvements to the hall to make the venue more attractive."
Earlier this year, the venue's rundown toilet facilities were renovated.
Staff and volunteers all chipped in to carry out a range of repairs and decorations to improve the appearance of the main hall.
The council is continuing to market the hall which stages live comedy, music, dance, fairs, charity events and more throughout the year.
The next major event, in association with Warble Entertainment, is "Shake, Rattle and Roll – The Ultimate 50s and 60s Show" on Saturday May 9 with live performances by "The Sweet Nothins Show Band".
Tickets are £10, available online here or at the Civic Hall box office on 01270 628633.