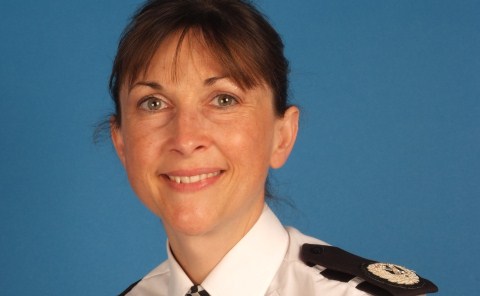 Cheshire Police chiefs have defended a radical new shake-up which will see Nantwich officers working from Crewe – by arming them with tablets!
We revealed how Nantwich's Neighbourhood Policing Unit (NPU) is to be absorbed into a larger Local Policing Unit (LPU) from July 6.
It means all officers will initially be based in Crewe before answering calls to Nantwich and going out on the beat.
But today, Deputy Chief Constable Janette McCormick defended the move as part of "financial savings" of £34 million over the next four years.
And she said by using new technology – and arming officers with tablets – means they can spend more time out on the beat and not in the police station.
"Where possible, we are going to deploy from a reduced number of deployment bases to improve the tasking and briefing process for our officers," she added.
"We will ensure we can maintain our 24/7 emergency response and have modelled our officer numbers to reflect the patterns and frequency of calls for service.
"To achieve this we are equipping neighbourhood officers with mobile data technology to enable them to spend more time out on their beats.
"Over the coming months, officers will be supplied with tablet devices to file reports and interrogate police systems which historically would have meant the officer returning to a police station.
"The costs for this technology has been met within existing funds."
Cheshire Police claim this will save time on custody procedures and administration "which can take many hours of officers' time".
"In addition, we are investing in public protection so we can work better with partner agencies to help keep the most vulnerable safe," added DCC McCormick.
"The new model will ensure we commit to local policing, equip our officers, and protect the public."
She added that there are "currently no plans" to close Nantwich police station.
Extra police contact points are going to be installed in the county, but no details of where were provided.
Retailers in Nantwich have voiced their concerns over the lack of consultation, and the impact it could have on policing low level crime in the town centre.