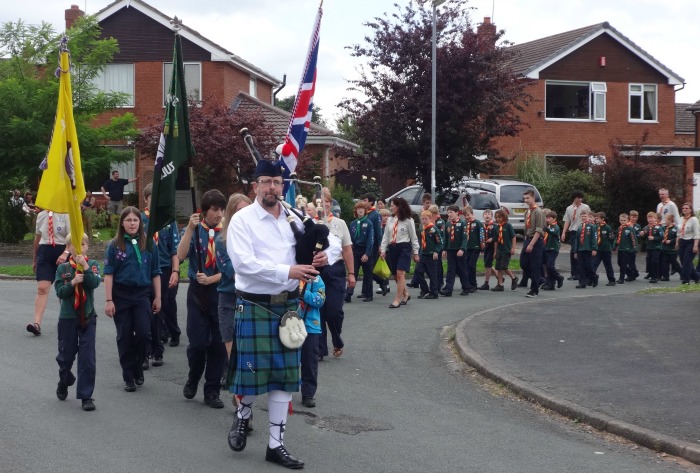 The annual Wistaston Village Fete takes place this Saturday June 20 at a new venue – Wistaston Church Lane Primary School, writes Jonathan White.
The event will start with the Rose Queen procession from Wistaston Memorial Hall at 1.30pm.
The parade will tour Westfield Drive, White Hart Lane, Kings Drive, Princess Drive, Holyrood Drive,and Sandringham Drive, arriving at the school field for the official opening of the fete.
This year's fete will be bigger than ever with more than 30 stalls as well as events in the arena.
The theme this year is 'Colours of the Rainbow'. Admission to the fete is by donation and proceeds go towards other Wistaston village events.
The full programme:
1.30pm – The Piper leads the Rose Queen's procession from Wistaston Memorial Hall to the school.
1.45-1.50pm – The Piper leads the Rose Queen into the arena at the school.
1.50-2pm – Rose Queen, Rachel Astbury, is crowned by the Rector, Mike Turnbull.
Wistonian of the Year, Gwyneth Brown, opens the fete.
Judging of fancy dress by Gwyneth Brown and Eileen Bamber.
Arena events:
2.15-2.35pm – Wistaston Scout Group
2.40-2.55pm – Scottish Dancers
3pm-3.05pm – Laurie Twiss Award presented by Gwyneth, Wistonian of the Year
3.10-3.30pm – Hartford Gymnastics Display Team
3.35-3.55pm – The Alison Gallagher School of Dance
4pm-4.20pm – Liberty Morris Dance Group
In the school hall there will be a café where the following will entertain:
2.15-2.35pm – Church Lane Primary School Choir
2.45-3.05pm – Irish Dancers
3.15-3.25pm – The Funky Choir
Times are approximate.
There will be a children's fancy dress competition, tombola, and other stalls to tempt visitors, many games to play, and a Thomas the Tank Engine to take youngsters on a journey around the field.