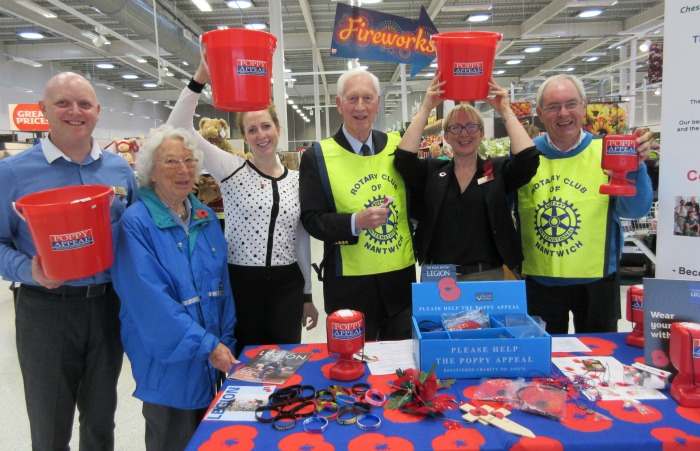 Nantwich Sainsbury's collected more than £9,500 during its annual British Legion Poppy Appeal.
The total of £9,514.91 is the highest ever at the store.
Olwyn Payton, spokeswoman for the Middlewich Road store, said: "Our customers are amazingly generous and every year, the total just increases.
"We also need to recognise those who give up their time to sell poppies at the store.
"And this year, Sainsbury's counted all the cash for the Royal British Legion – so our colleagues in the cash office also need a big thank you!"
Between November 14 and 24, poppies can be recycled at the store and there is a box for the poppies on the customer service desk.