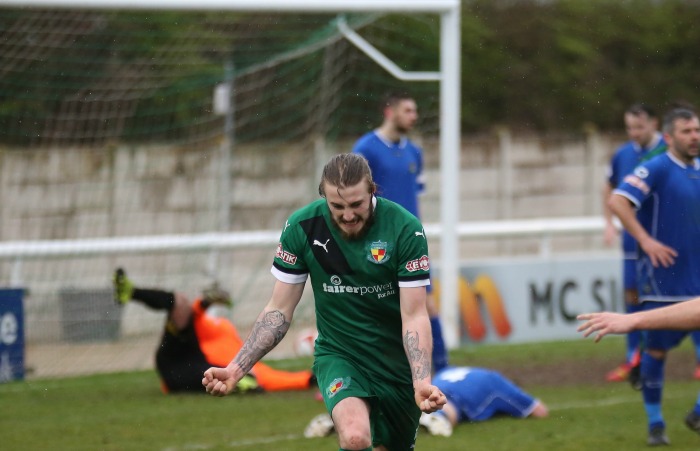 Max Harrop is ready to repay the faith Nantwich Town boss Phil Parkinson and the fans have shown in him, writes Richard Scott.
Harrop returned to Nantwich Town last week after just over a year away.
And he came off the bench to score an 89th-minute winner against Barwell FC.
Now the returning Dabber believes he owes it to the fans and the whole club.
He said: "I feel I have got a point to prove to a lot of people at the club.
"I want to repay the faith the fans have shown in me.
"I will do anything for this club, for the fans and anyone who works for this club.
"I really want to help in any way I can to push up and up the league table.
"I didn't want to leave the club first time around it was personal reasons as to why I left.
"I'm really pleased that the club still have faith in me and I'm determined that I will repay it.
"I'm grateful for the opportunity I've got again and I will take it with both hands."
Harrop was chomping at the bit when Parkinson called him up.
"As soon as the gaffer rang me and said he wanted me back down at Nantwich it was a no brainer for me.
"It was a bad decision on my part for leaving last time, but I've got the opportunity to prove myself and that is what I want to do."
Looking from the outside, Harrop is delighted with how the things have gone for Nantwich.
The winger said: "It's been tremendous and I've said it every year since I've been with Nantwich that we should be in the top six and pushing for the play offs.
"We didn't have all the right people in to do that last season but now we do and with me and the other new lads coming in, it can help push us on to the next level even more now and help us to get better and better."
Harrop signed alongside Curtis Jones from Mossley FC, and with Jones making the step up from First Division North, not many Nantwich fans will know a lot about the former TNS player.
"I only had a brief spell with Mossley, I signed for them but didn't really train or play with them due to personal reasons," added Harrop.
"But I've known Curtis from my Bury days and at Stockport County.
"He is a hard-working person who likes to get on the ball. He can pass, tackle and head the ball. He is a good all-round player and a strong lad."
Harrop started repaying the club by netting the winner against Barwell.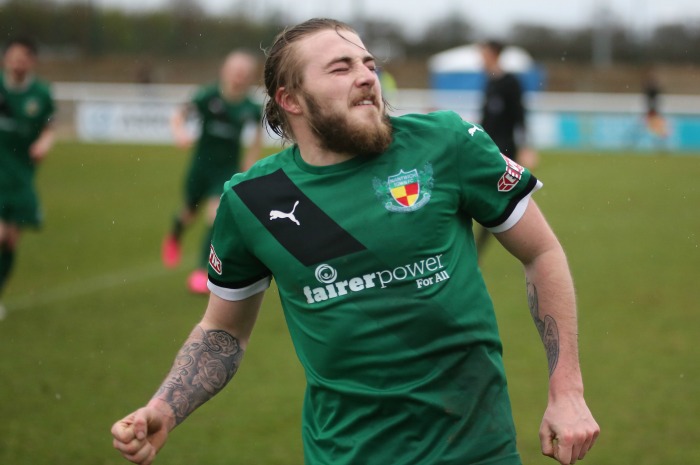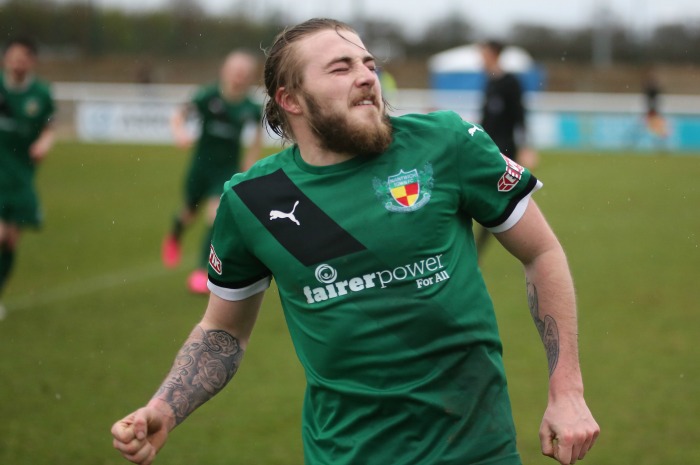 "I was just concentrating on making a good clean connection with it which I did and the ball found the back of the net through a crowd of bodies so I'm really happy.
"I want to repay the faith Phil has put in me.
"He is a brilliant manager and you can see what he has done with the club already in less than a year and next season can only be even better.
"For myself, personally, it makes me feel good about myself when you are playing and allows me to express myself in the right way."