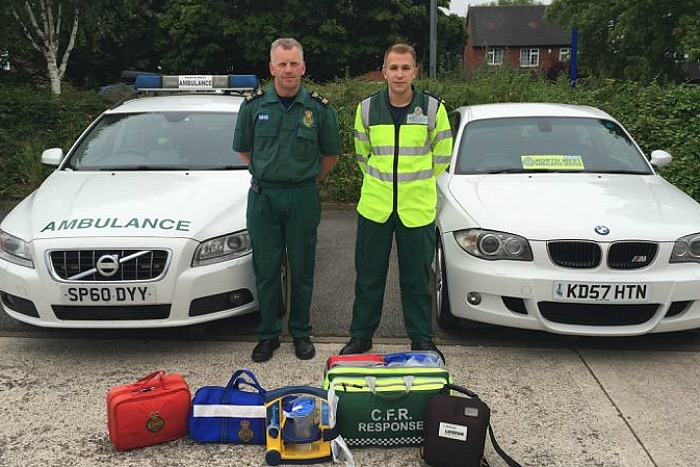 Nantwich First Responders have welcomed the town's first 24-hour access defibrillator.
The life-saving equipment will be installed outside St Mary's Church after it was donated by a local family.
Max Kelly, first responder in Nantwich, said: "The defibrillator was kindly donated to us from the funeral donations collected at the late Mrs Kathleen omkinson's funeral.
"The cabinet was donated by Mrs Tomkinson's family and Gavin Palin, who as well as being a volunteer ambulance first responder, is also a funeral director in Nantwich.
"This defibrillator is a vital piece of equipment in the event of someone suffering from a sudden cardiac arrest.
"Thank you to all who have contributed and remember it's there and share this with your friends."
Mrs Tomkinson died aged 93 on January 29.
The family agreed to buy the equipment to give something back to the town.
It now means when a member of the public dials 999 for a cardiac arrest nearby, the ambulance call operator will automatically know the new defibrillator is available.
They will instruct the caller to access it and they will be given the code, before following instructions to use it.
Anyone who would like a training session on how to use a defibrillator, can contact Nantwich Ambulance First Responders Max Kelly and Gavin Palin.
You can find out more on their Facebook page here.