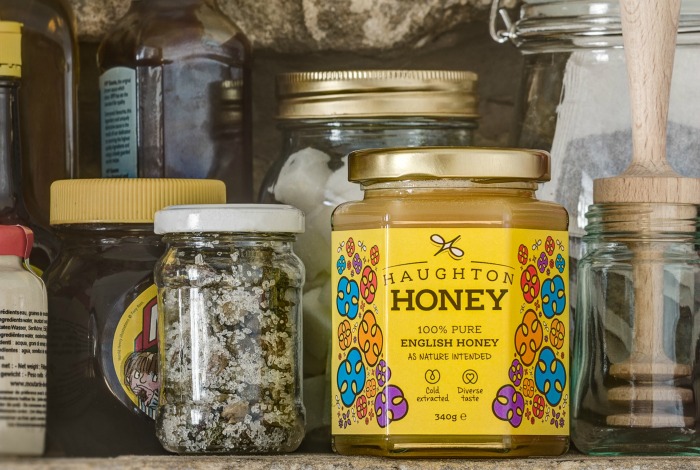 South Cheshire honey brand Haughton Honey has launched an £80,000 crowd-funding investment campaign to help the company's growth.
The firm, near Tarporley, hopes to attract additional investors to recruit more bee farmers to meet increasing demand for its pure, raw honey.
Since launching in 2014, the company has steadily expanded and has now started supplying fine food retailer Booths.
Now it hopes to attract investors via crowd-funding platform, Crowdcube, in return for shares in the business.
Haughton Honey founder Crispin Reeves said: "The honey market alone within the UK is worth £119.5m per annum, with healthy annual growth.
"Forget spreading the love. Loving the spread is more accurate at the moment.
"Since we began trading, we've established more than 70 regional sales outlets across the North West and Midlands.
"During 2015 we packed and sold over 8,000kg of English honey and anticipate requiring more than double that amount during 2016.
"Now is the time to seek additional investment to support the growth of Haughton Honey so we can take on more bee farmers, increase our honey production to satisfy our growing month-on-month demand, and hopefully achieve a listing with a second premium multiple retailer."
The firm is also exploring export markets in a project spearheaded by Mel Reeves, Haughton Honey's second director and Crispin's wife.
Any investment in Haughton Honey through the Crowdcube project will attract Seed Enterprise Investment Schemes (SEIS) tax relief.
A series of rewards is on offer for those who invest in Haughton Honey, including discounts, honey, bee farming experiences, and hotel, restaurant and cookery school vouchers.
To find out more about the Crowdcube investment opportunity visit www.crowdcube.com
For more information about Haughton Honey visit www.haughtonhoney.com