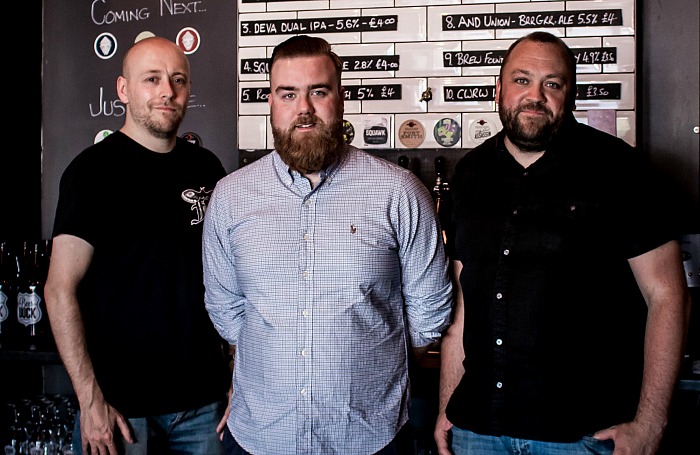 Two craft beer enthusiasts have opened Nantwich's first bottled beer shop in the Swine Market area of the town.
The successful Beer Dock concept boasts floor-to-ceiling shelves carrying beers, lagers and ciders from across the globe.
There is also a tasting area with ten craft beers on draught, set in a central seating area designed to encourage conversation.
The UK craft beer scene has boomed in recent years, and Beer Dock franchisor Sam McGarrigle believes Nantwich was the perfect location to expand the business after opening a successful on in Crewe.
Sam said: "Finding the right premises took longer than expected, but it had to be right.
"The Swinemarket shop is an exciting opportunity for Beer Dock.
"What we offer is very different and I hope it adds to an already vibrant food and drink scene around the town.
"We pride ourselves on stocking one of the largest selections of bottled beers from around the world.
"But we remain committed to offering a wide range of beers from Cheshire breweries, which all helps to boost the local economy."
The new Nantwich franchise is run by Jon Mitchell and Mike Ramm – well known locally for running the popular Very Best in Stand Up comedy nights at Nantwich Civic Hall.
And the pair are confident an independent bottle boutique will be well received.
Mike said: "The craft and artisan beer scene has been a passion of ours for many years.
"Nantwich is a successful destination, and we hope this will add even more to the experience.
"We are both passionate about the area, and being able to bring something truly unique to the town was an opportunity we couldn't miss."
As well as the original unit in Crewe, Beer Dock is also planning an outlet in Alsager.
Visit www.beerdock.co.uk for more details.