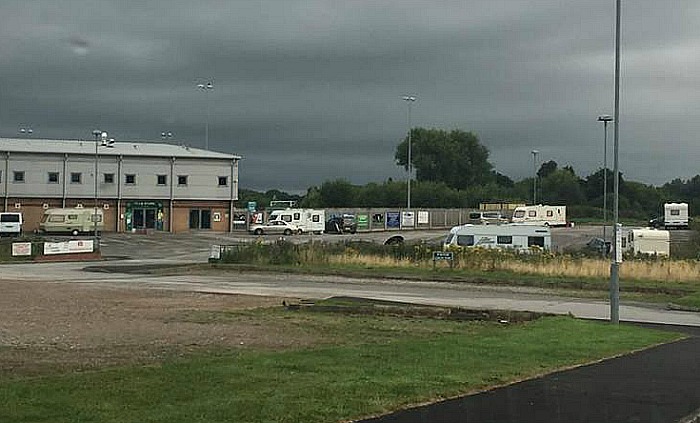 A summer soccer school for youngsters at Nantwich Town's Weaver Stadium has been cancelled after travellers set up camp on the club's car park.
The NTFC Community Football Facebook page announced the move and issued apologies for the cancellation.
It's not the first time the club has had to postpone or cancel community events because of travellers arriving.
In a statement, a spokesman said: "Unfortunately… the summer soccer school has been cancelled due to the arrival of Gypsies/Travellers on the clubs car park.
"The club would like to apologise but has no choice but to cancel for safety reasons."
The club said it is hoped the travellers 'will be gone by Monday'.
Other planned sessions on August 8-12 and 22-26 should go ahead as normal.
It's not the first time travellers have forced the club to postpone or cancel community events.
In May last year, director of football at Nantwich Town Jon Gold said the club had considered fencing and gating off the car park, but it was too costly.