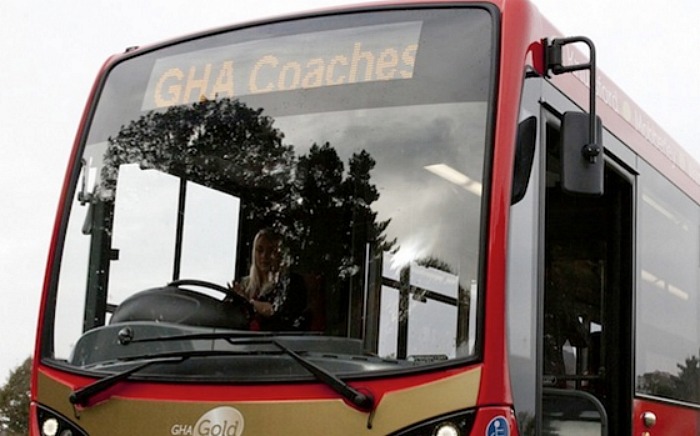 Elderly Shavington residents fear they have been 'forgotten' in the shake-up of public transport after the collapse of GHA Coaches.
Almost all bus routes have been saved by Cheshire East Council – except the no 44 service which took Shavington residents to and from Crewe and Nantwich.
The no 39 has been re-routed by the council up London Road in Stapeley and via Wybunbury and part of Newcastle Road.
However, it does not go down Crewe Road through the centre of Shavington.
This has left many like Susan Farrington who can't drive without any affordable transport.
Susan has lived in the village for 56 years and says it is the worst she has ever known it.
And despite calls to local councillors and Cheshire East, she says they are being 'ignored'.
Susan, who lives near The Elephant pub, said: "The no 39 has been re-routed, but it's not coming into the village.
"I've lived here 56 years, and I've never known the village to be without a bus service.
"I rang up and all I got told was 'can't your drive into town?'
"There are lots of us elderly residents in Shavington who cannot drive or cannot afford a car. They feel they are being ignored and left stranded.
"It feels like we've simply been forgotten."
Residents who take a taxi to Nantwich and back are forking out up to £15 for the privilege.
"That's simply not affordable for pensioners," added Susan.
"We've contacted our local councillor, the parish council and Cheshire East and are getting no where."
Shavington Conservative Cllr Steven Edgar said: "I am working to get the 39 bus rerouted to take in Crewe Road and Newcastle Road in Shavington.
"I suggest that residents who are having severe difficulty should contact D&G Little Bus on 0845 0779110 to arrange for the bus to come to them.
"I can assure the residents of Shavington that the bus situation has not been forgotten and work is being done to resolve the situation."
A spokesman for Cheshire East Council told us: "In order to replace the services previously operated by GHA Coaches on behalf of Cheshire East Council, the council has committed to provide additional short-term funding.
"Long-term arrangements are being considered, however these will probably be considerably more expensive.
"It is unlikely any additional commitments will be taken on before the outcome of this process is known.
"In response to the needs of our residents, Cheshire East has now re-routed the no 39 service to run along Newcastle Road and London Road between Shavington and Nantwich.
"We are reviewing whether we can further divert this service to operate via Crewe Road.
"For residents who have difficulty getting access to services, we also operate a programme of flexible transport."