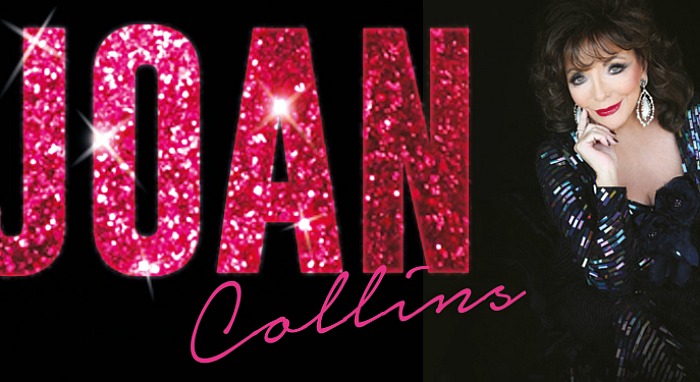 Global superstar Joan Collins will be performing her one-woman show at Crewe Lyceum this month.
The UK tour of "Joan Collins Unscripted" arrives in South Cheshire on Tuesday September 27.
It will provide fans with a once in a lifetime opportunity to spend an entertaining and unforgettable evening in the company of the Hollywood legend.
Actress, philanthropist and best-selling author, Dame Joan will share stories and secrets from her celebrated life and career as one of the world's most glamorous actresses.
Dame Joan said: "I so enjoyed my 10 years performing "One Night with Joan" all over the world that I am delighted to be doing an entirely new show.
"Each performance will be different so if you liked me in Salford come see me on this tour.
"And if you don't, then stay at home and watch Corrie!"
Lyceum marketing officer Michelle May said: "Joan Collins is a national treasure and we are delighted to be hosting her new one-woman show at Crewe Lyceum.
"Audiences are in for a treat with a chance to hear what are bound to be a series of truly unique stories and anecdotes from Dame Joan herself."
Dame Joan has appeared in more than 118 feature films and TV shows.
She created the role of Alexis Carrington on Dynasty, one of the most highly rated television dramas of all time.
Her novels and memoirs have sold more than 50 million copies worldwide and have been translated into 30 languages.
On stage, Dame Joan has performed on Broadway, the West End, and in national tours across the UK and North America.
Tickets for Joan Collins Unscripted at 7.30pm are on-sale now via the Box Office or online at crewelyceum.co.uk