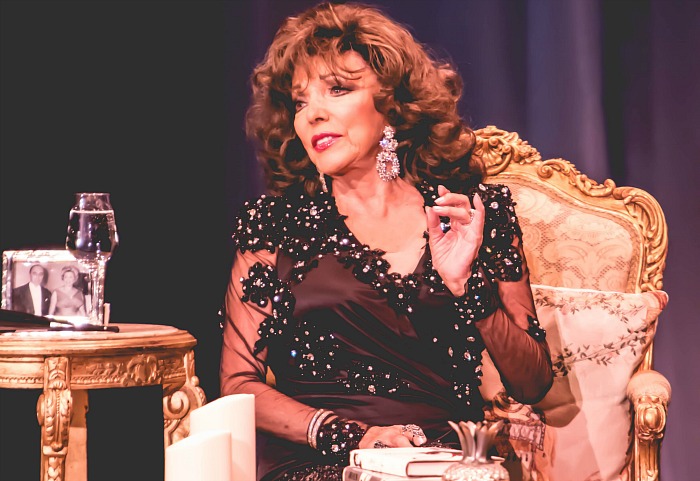 A packed audience at the Lyceum in Crewe were treated to an unforgettable evening of entertainment with Hollywood icon Joan Collins, writes Claire Faulkner.
British superstar Dame Joan was in Crewe with her one woman show 'Unscripted'.
Joined on stage by her husband Percy Gibson, Dame Joan looked every inch of the star we know her to be.
Sparkling with sequins and dripping with diamantes and looking fabulous, she claimed the stage as her own by sitting in a remarkable golden-coloured chair.
Short film clips from Dame Joan's career were played throughout the evening interspersed with questions from the audience.
She talked openly about her life and career in Hollywood, charming the audience with tales of growing up in London to her time on the classic TV show 'Dynasty'.
Questions from the audience at The Lyceum included; why she turned down a date with Frank Sinatra, what are her top beauty tips, whether she had ever met Elvis and what makes her happy?
Dame Joan was warm, witty and wonderful throughout the show.
I think that most of the audience left the Lyceum loving her even more than when they first went in.
(Pictures courtesy of Cuffe & Taylor)