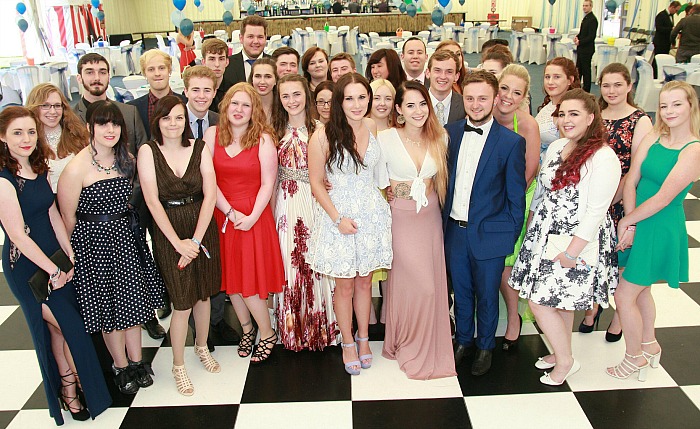 Charitable students in Nantwich hope to raise more than £15,000 for local cancer research projects.
Reaseheath College has named North West Cancer Research as its chosen charity of the year.
Students at the land-based college in Nantwich voted for the charity after learning of its commitment to supporting research in the North West.
The Student Association hopes to raise more than £15,000 over the next 12 months, by hosting various fundraising events.
Already planned are several band nights, a staff v students Tough Mudder challenge, and a Halloween cellar tour.
The students will also support the charity in its awareness raising campaigns which run throughout the year, such as its #suncreamselfie campaign.
All money raised by Reaseheath College will support potentially lifesaving research at universities in Liverpool, Lancaster and Bangor.
Tom Allen, Student Association RAG (Raising and Giving) Chair, and a BSc Wildlife Conservation and Ecology undergraduate at Reaseheath College, said: "Cancer is a horrible disease which unfortunately touches so many people.
"We all know someone close to us who has sadly been diagnosed with cancer, or lost a loved one to it.
"As a student group we have always been keen to support local causes and charities which make a real impact to our everyday lives.
"Each year we select a new charity to support.
"When we learned of the work which North West Cancer Research does in the region to fund lifesaving research, we knew it was a charity we wanted to support.
"Knowing the money we raise will help researchers based locally to eliminate cancer, and that this research could potentially help people on our doorstep, was really important to us.
"We are all excited to start raising money for the charity and doing our bit.
"It's important that we do everything we can to help give more people a chance to survive cancer, which is why we hope to raise as much money as possible in the next year."
Over the past 28 years, students and staff at Reaseheath College have raised more than £248,000 for local charities.
Bobby Magee, fundraising manager at North West Cancer Research, said: "We are proud to have been selected as Reaseheath College's charity of the year.
"Support from community groups is crucial to our fundraising as it enables us to engage with the wider community and pledge more funding for research.
"Cancer will affect one in two of us during our lifetime.
"Today, thanks to research, half of all people diagnosed with cancer will survive."
(Pic: Members of Reaseheath Student Association at this year's RAG charity ball)