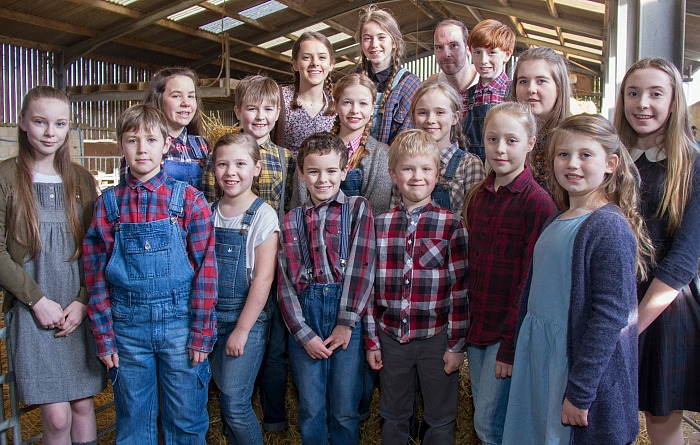 Crewe Amateur Musicals Society present their latest production of 'Whistle Down the Wind' at The Lyceum this week, writes Claire Faulkner.
Based on the novel by Mary Hayley Bell, the show tells the story of a mysterious stranger whose fate lies between the prejudice of adults and the innocence of children.
The set was designed as the inside of an old barn.
It looked brilliant and worked really well.
The audience couldn't fail to be impressed by the professionalism and ability of the entire cast.
Fleur Hayward has a fantastic voice and was truly stunning as 'Swallow', as was Michael Daws who played 'The Man.'
Both deserved the tremendous applause they received.
However, it was the younger members of the cast who stole the show for me.
They were all brilliant.
The rendition of 'I Never Get What I Pray For' performed by 'Swallow' with Kyan Howarth as 'Poor Baby' and Ellie Horsley as 'Brat' was great. My favourites though, were 'When Children Rule the World', and 'There's a Prayer'.
Both sounded perfect.
I really enjoyed the show, and found myself completely immersed in the music and the story. Well done to everyone from CAMS.
I can't wait to see what you'll be doing next year.
'Whistle Down the Wind' is on at The Lyceum until Saturday March 18.