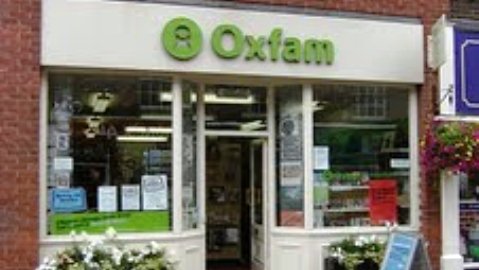 Nantwich Oxfam store is ready for Red Nose Day on March 24 – with 10 new Noses in special surprise bags.
These include Nose-it-all (the all-knowing owl); Viking Norse nose; Snootankhamun from ancient Sneezegypt; Snuffles the Dragon; DJ Boogie; Dr Nose; The Snorcerer; Sneezecake the Chef; Sniffer the dog; and the rarest of all, the Frankinose.
There is a one in 900 chance of finding the silver Frankinose.
And those who do will find a code on his feet to unlock special content on the Red Noses online Comic Adventure rednoseday.com/comicadventure
Red Nose Day takes place on Friday March 24.
This year's theme is about providing power to make the world a better place simply by having a good time.
Val Richards, manager of the Oxfam shop on Pepper Street, said: "We'll be selling the Noses in the shop and encouraging people to get involved.
"Put your Red Nose in a good Book on Red Nose day!"
All 10 Noses and the Wristband, Pin Badge and Sparkle Badge will be available in Oxfam shops, Sainsbury's stores and www.rednoseday.com