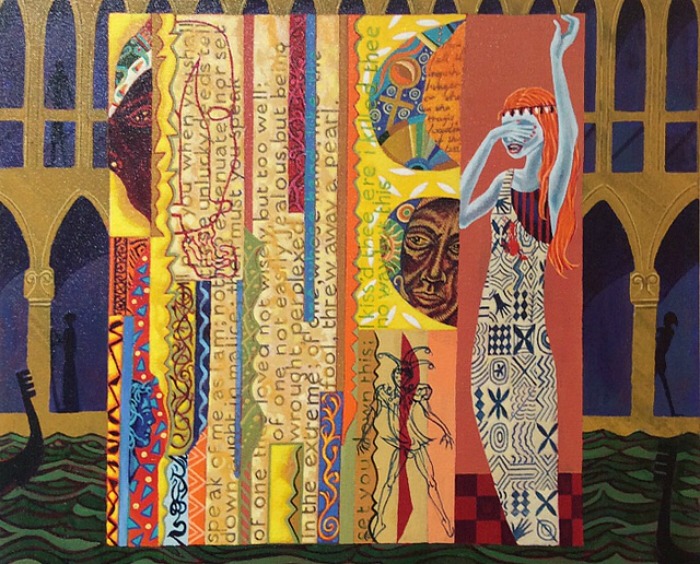 "A Celebration of William Shakespeare" exhibition by local artist John Harrison has opened in the Millennium Gallery at Nantwich Museum.
It runs until Saturday June 3.
The 400th anniversary of Shakespeare's death in 2016 inspired several exhibitions in New York by Harrison.
This exhibition has been derived from these with additional material reflecting other periods of the artist's life.
A life-long love of Shakespeare inspired Harrison to bring together all aspects of his artistry including paintings, box sculptures echoing passages of text and visual imagery.
Several paintings are based on favourite play "The Tempest" and an exploration of "prosperos books".
Harrison is an English artist who has travelled widely and now lives in Nantwich.
His paintings have been exhibited in South America, Europe and the USA.
He has worked as an illustrator of books in watercolour and mixed media and as a photographer for organisations including Skillshare Africa.
Working for UNICEF, he established a centre of excellence in the visual arts in Mozambique.
Admission to the museum is free and the artwork is available for purchase.
Contact Nantwich Museum on [email protected], 01270 627104, visit www.nantwichmuseum.org.uk