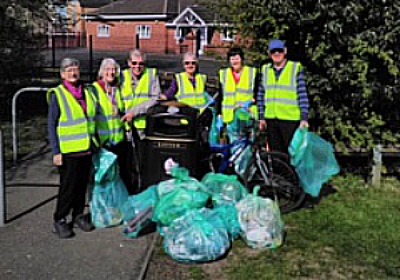 Stapeley Litter Group is appealing for new members as more and more rubbish is being collected each month.
In their latest pick, they collected 14 bags of rubbish, five wheel hubs, a couple of signs and one rusty bike.
The group is run and made up of volunteers, and hold a group litter pick every month.
The next group pick is on Saturday May 13 at 10am.
Spokesman Jeremy Gibb said: "We meet outside Cronkinson Farm Pub, and after the pick, we have coffee in the pub.
"We are keen to recruit new members."
If residents can spare an hour a month, and want to do something to help their local community, contact Jeremy Gibbs on [email protected] to join the group.