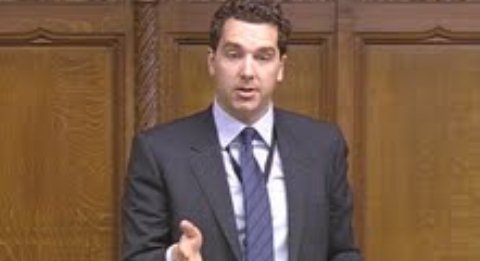 Edward Timpson is facing a battle to retain his Crewe & Nantwich seat at the snap General Election called by Theresa May.
But a spokesman for the MP said today he is "relishing the challenge" and supports the Prime Minister's decision to hold the election on June 8.
Mr Timpson won a tightly fought contest in 2015, retaining his seat with a reduced majority of just 3,620 votes ahead of Labour's Adrian Heald.
A spokesman for Edward Timpson MP said today: "Britain needs certainty, stability and strong leadership following the EU referendum. Crewe and Nantwich are no exception to that.
"As our Prime Minister Theresa May has said, the country is coming together, but Westminster is not.
"Supporters of Jeremy Corbyn are undermining our country's position.
"The only way to guarantee certainty and security for local families and local jobs in the years ahead is to hold this election.
"It is a one off chance to get this done, and the Crewe and Nantwich Conservatives are relishing the challenge."
Mr Timpson won the seat back in 2008 when a by-election was called following the death of long-time Labour MP for Crewe and Nantwich, Gwyneth Dunwoody.
However, in recent weeks he has faced criticism over the Government's handling of the National Funding Formula, which could see Cheshire East schools worse off than most other areas of the UK.
It will be issues such as this which could decide Mr Timpson's fate on June 8.