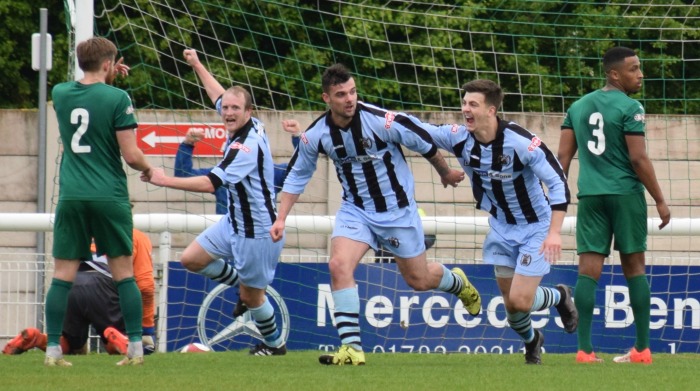 Nantwich Town boss Phil Parkinson has shrugged off defeat by Workington as the Dabbers face their final two make-or-break league games.
The Dabbers lost 1-0 in their final home game of the regular season to Workington after a Jack Ryan header earned the visitors a smash-and-grab victory.
Nantwich threw everything at the visitors but could not get passed keeper Aaran Taylor.
But Parkinson remains upbeat and believes the need to get something from their final games away at Halesowen and Stourbridge could be a "good thing".
"I thought we were by far the better team, which is really frustrating," he said.
"But playing the better teams, we're not always going to get clear cut chances.
"We need a little bit of magic in the box, someone to put their foot on the ball and be assertive with a finish.
"You did need a bit of luck and I don't think we quite got that drop of the ball with all the great football we played.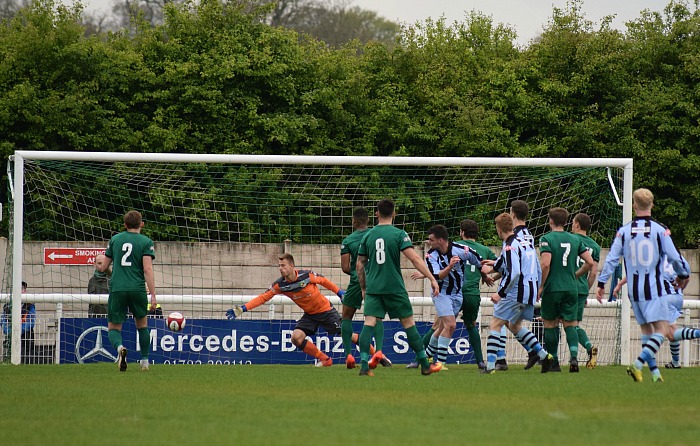 "It's gut wrenching, because we'd have liked to got the result to secure ourselves in the play offs.
"Now we need to get something, I feel, from Halesowen and Stourbridge.
"Maybe that's a good thing because it keeps us on our toes, we don't sit back on our laurels.
"We don't like making it easy, we always seem to make it difficult for ourselves!"
Fourth-placed Nantwich travel to face lowly Halesowen tomorrow night (April 20) knowing a victory would secure their top five position and a play-off place in Evo-Stik Premier League.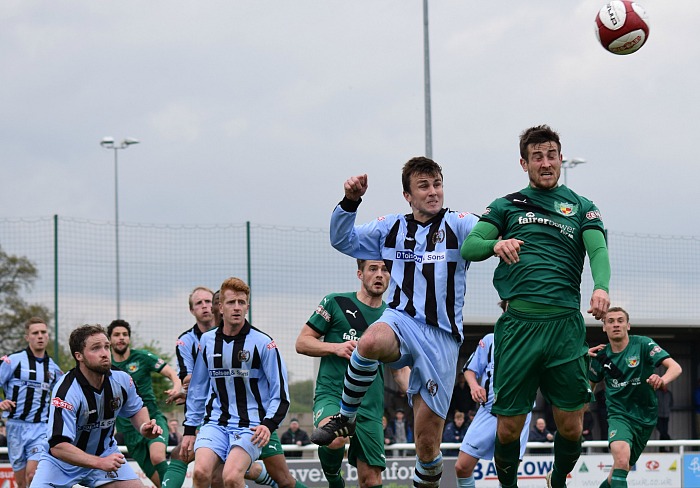 But defeat means a massive final league game of the season away at third-placed Stourbridge on Saturday (April 22).
Parkinson continued: "We've got ourselves in a fantastic position.
"I'm sure everybody would have taken this at this point in the season, to have a chance at being in the play offs and have a chance at going up.
"These lads have been fantastic for the town in the last two and half years since I've been here.
"They've been a pleasure to work with and the town should be really proud of the team that we're able to put out on that field."
(Pics by Jonathan White)