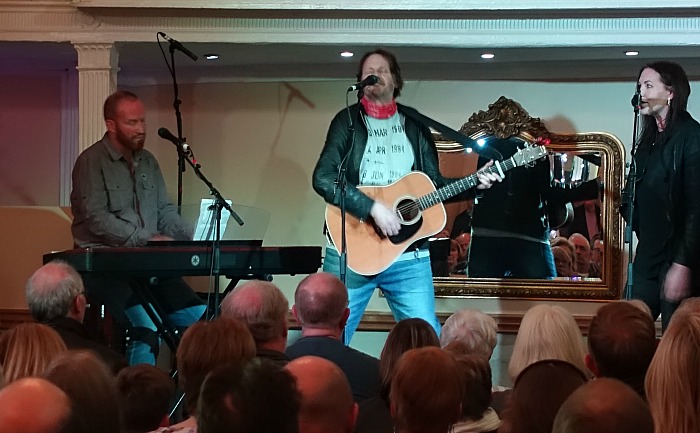 Nantwich singer songwriter Nigel Stonier has unveiled his new solo album at a preview night in the town.
Stonier's new album 'Love And Work' was showcased at The Crown Ballroom in The Crown Hotel the day before it's official launch yesterday (April 28).
He gave a live performance with accompaniment from other musicians including his wife, singer/songwriter Thea Gilmore on vocals, along with their two sons Egan and Asher on violin and drum.
The concert was followed by a full playback of the album.
Stonier autographed CD copies of his album, which were available to purchase.
The album was officially launched on CD, download and streaming formats on Friday.
(words and picture by Jonathan White)