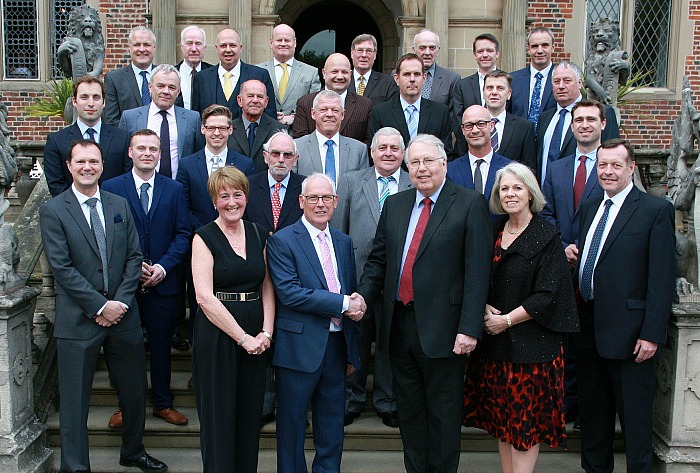 A South Cheshire Miller has retired after more than 50 years working for one of the oldest companies in the country.
Friends, family and colleagues turned out in force to Paul Mellor's retirement party at Crewe Hall after working at historic milling business, Mornflake, since 1966.
Crewe born and bred, Mr Mellor worked his way up from 'errand boy' in the engineering department to bakery departmental head overseeing production of cereals.
At 15, straight from the former Bedford Street Secondary Modern in Crewe, he was sent on his bike to fetch a part for the machinery in the mill where he later became a shift miller.
He said: "Nowadays, production is more automated but we used to have a sign in the mill which read 'quality over quantity' and that is still at Mornflake's core.
"It's been a pleasure to work for a family business which has moved with the times, but still has old-fashioned values at heart."
Mr Mellor has also held supervisory roles in the warehouse and packaging departments.
But as bakery departmental head since the early 80s, he has enjoyed being part of innovation and expansion of the range.
He added: "Mornflake makes lots of cereals and its oats are used by other companies, such as famous biscuit-makers. But when I started porridge was what it was known for.
"Now we go all over the world and use all types of exotic ingredients in our granolas and muesli products such as pineapple, papaya and guava.
"People are much more inventive with their breakfasts these days and it's been fascinating to see habits change down the decades.
"I've been very happy and proud to work for a brand dedicated to delivering quality."
Mornflake, which employs 300, is also looked on fondly by his wife Eileen who worked in its UK sales department for more than 30 years.
Now they are looking forward to spending more time with their son and twin grandchildren as well as gardening and travelling.
Managing director John Lea said: "It is often said jobs in this day and age are temporary, and companies come and go, not so at Mornflake.
"It is commonplace to find people who have worked with us for 30, 40 or even 50 or more years.
"We value their loyalty and very special contribution to the success of the company."
For information on products visit <http://www.mornflake.com> www.mornflake.com
(pic: Mornflake managing director John Lea (front) says farewell to long-serving employee Paul Mellor during his retirement party at Crewe Hall)