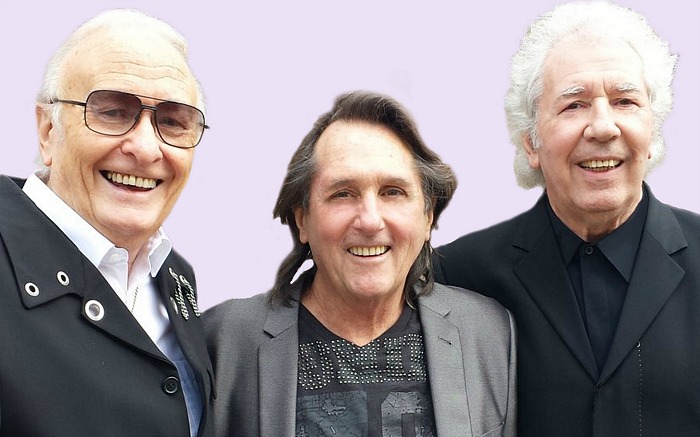 Brian Poole & The Tremeloes are one of the longest surviving rock and roll bands still touring from the UK.
And as they gear up to play at Crewe Lyceum Theatre on Tuesday May 30, Nantwichnews writer Claire Faulkner caught up with them.
"We've always believed in giving the audience what they want," says Brian.
"In the early days we played up beat songs because people wanted music you could dance to.
"In the late 1950s we learnt Buddy Holly tracks because that's what the American forces wanted to listen to."
The band was formed whilst The Tremeloes were still at school.
Brian adds: "That was kind of tricky.
"Going to school, doing your homework and then going out to play four one-hour sets for the American forces at the bases.
"We made a deal with our Headmaster.
"He let us have a room to rehearse in after school.
"There were a couple of conditions though.
"We had to do our homework, sit our exams and if we ever became famous we had to go back and perform a concert at the school.
"The support we had all the way through our career has been amazing.
"It's an absolute pleasure to still be touring.
"We're in our 70s now. Who would've believed it?
"We can still go out there and play rock and roll.
"We're so thrilled that people still come and enjoy the music."
This year's tour sees the group back together performing some of their well-known favourites including; Silence is Golden, Here Comes my Baby and Yellow River.
"We ask the audience what songs they want us to play and we go from there."
The Tremeloes have sold millions of records worldwide, a clip of them performing Silence is Golden has been viewed on YouTube more than six million times.
Brian's advice to young musicians is simple.
"Never, never stop," he says.
And did they ever return to perform the concert at school?
"Oh yes, the headmaster got back in touch with us when 'Do You Love Me' got to number one (they knocked The Beatles off the top spot)
"We went back and did the concert in the school hall. It was amazing to do that."
For details on tickets on May 30, visit www.crewelyceum.co.uk