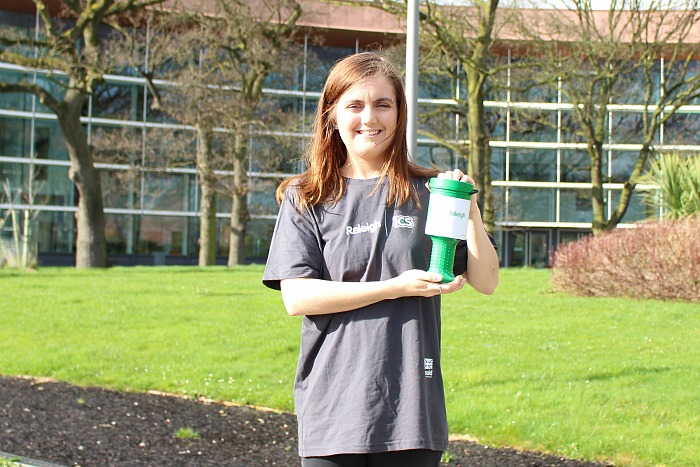 A Nantwich student has been selected to volunteer in Nepal on an International Citizen Service (ICS) placement.
Grace Tripp, a South Cheshire College graphic design student, will be travelling to Makwanpur in central Nepal for 10 weeks in June.
The 18-year-old is volunteering and fundraising for Raleigh International Trust in a bid to make a difference in the world.
In 2015, Nepal was hit by devastating earthquakes leaving the nation in desperate need of support.
Almost two years on and the effects of the earthquakes are still visible requiring international aid.
As an ICS volunteer, Grace will be part of a team of British and local volunteers specifically helping in three main areas; water, sanitation and hygiene, livelihoods and youth leadership.
She said: "I first became aware of these types of trips when I took part in National Citizen Service (NCS) at 16 and we gained a presentation on the ICS scheme.
"It seemed to be a great challenge, a way to help people and also something that would help to set me apart when it comes to applying for jobs.
"The ICS scheme combines career and personal development, and whilst it will be a huge challenge, I know that it will also be very rewarding.
"I hope I will gain confidence from being away and it will help to prepare me for university life in September.
"It's also a great opportunity to understand about other countries in the world and see first hand how the likes of Nepal cope with poor living conditions.
"I am really looking forward to my Nepal experience although I am slightly nervous as it will be my first time away from home and I'm away for 10 weeks!
"The first part of my placement is a challenge to raise £800 towards the work of Raleigh International and their ICS partners, however it's going really well so far."
Grace has already been successful in raising close to £1,000.
"I'm so chuffed I've hit the mark already, however I am hoping to increase the funds further before I travel in June.
"It's for such a fantastic cause and the money raised will go towards enabling the overall costs of ICS, ensuring that they can continue sending youth volunteers to the developing world to make a lasting difference in disadvantaged communities."
Grace travels to Nepal on June 22. Her JustGiving Page can be found here.