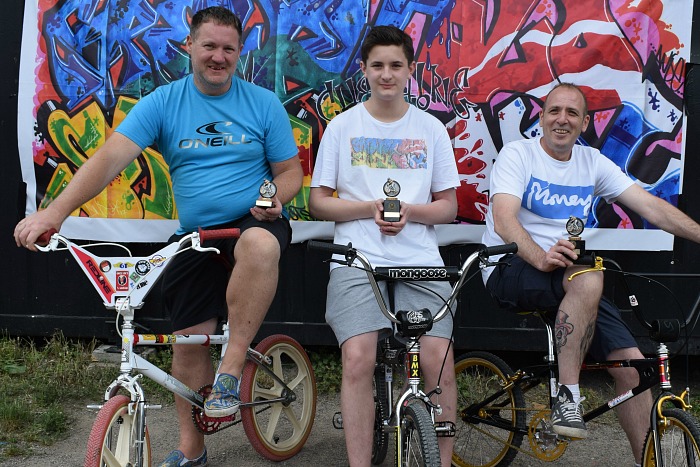 Old school BMX bike fans converged on South Cheshire for a social ride, writes Jonathan White.
More than 50 people travelled from around the UK – from Nantwich to Norwich – for the annual 'Chesh-Air' event, organised by the 'Crewe and Cheshire old school BMX' group.
They rode from Crewe railway station to The Manor pub for breakfast, onto The Woodside pub, and then took a tree-lined route along the Wistaston path to The Rising Sun pub.
Participants showed off their impressive BMX skills at the Platform 1 skate park and the Shanaze Reade track at Tipkinder Park.
They rode racing and freestyle vintage BMX bikes from the 1980s as well as modern ones.
1st, 2nd and 3rd prize trophies were presented for the best bike.
Gary Mcbride designed a commemorative sticker, containing a grinning Cheshire Cat, which was given to each BMXer.
The event was open to all and bikers ranged in age from children to adults.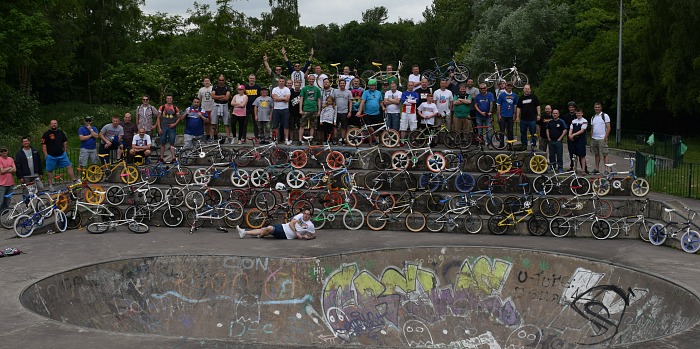 Participants from Crewe, Nantwich, Sandbach, Woore, as well as further afield such as Cambridge, Clitheroe, Halifax, Middlesbrough, Norwich, Peterborough, Stockport and York.
The ride finished in the afternoon with a buffet meal at The Hop Hole pub.
'Chesh-Air' was organised by John Collins from Crewe, who rode his custom-built GT blue & chrome BMX bike.
John said: "We once again had a great turnout for this year's 'Chesh-Air' event.
"It was great see such a fantastic array of BMX bikes.
"I hope everyone enjoyed the ride and chat
"We are always looking for new members, so please get in touch and join us on our next ride."
For further information, visit https://www.facebook.com/groups/1145537948806438/
Old school BMX rides take place throughout the UK and around the world.
For further information, visit http://www.radbmx.co.uk/