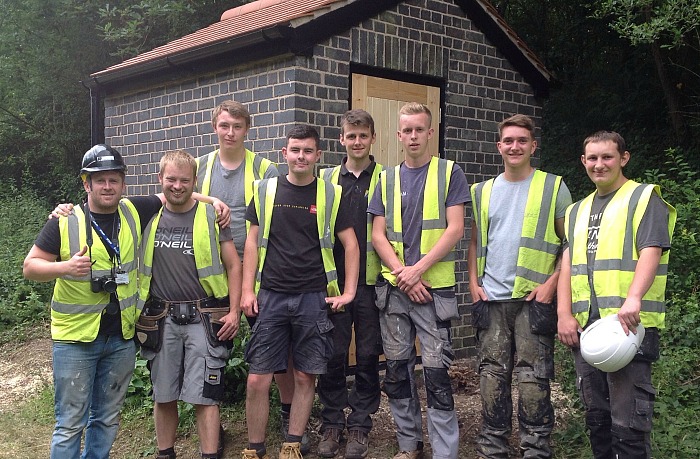 Reaseheath College students in Nantwich put their backs into their latest exam – by renovating a dilapidated canal building.
The students spent nine months on the project to revamp the site at Sykes Hollow, near Venetian Marina, as part of their 3rd year NVQ Level 3.
The idea came about after their college tutor was approached by Shropshire Union Middlewich Branch Adopters (SUMBA) for help.
Between June 12-16, eight final year joinery students refurbished a structure which was likely to be demolished by Canal and River Trust.
The brick built hut, a half mile from Venetian Marina on the Middlewich Branch, was used as a manager's office for the Cholmondeston clay pit which was operational from the late 1960s to 2002.
In 2009, the area was turned into a popular mooring and picnic site with tables and barbecues.
But the hut was in a bad state and seen as an eyesore, needed a total refurbishment, including new roof timbers, tiling, guttering, door and windows.
SUMBA obtained a community grant from Cheshire East Council for materials and the students fitted the design work into their syllabus.
And in true canal boat carrying tradition, the students were transported to the worksite each day with the materials and tools in Canal and River Trust's 72′ historic workboat 'Malvern'.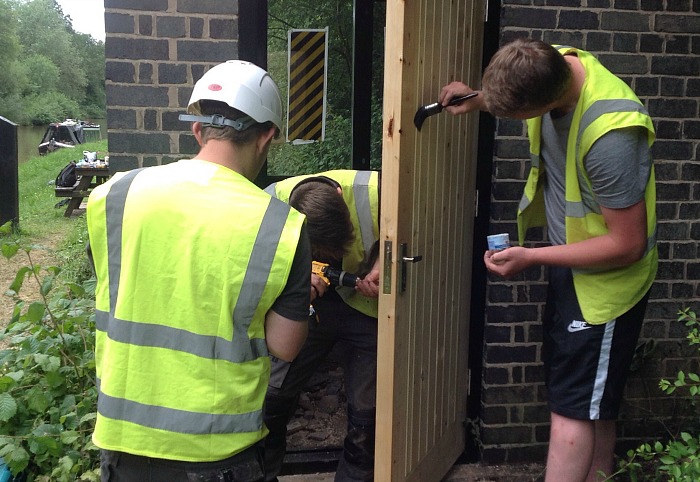 In the coming months, the site will be further enhanced with a disabled friendly picnic table and boat access.
The table will be made by 'Men in Sheds' in Crewe using wood recycled by SUMBA's volunteers when they repaired the nearby Brickyard bridge.
An interpretation board will be installed detailing facts relating to the Middlewich Branch canal including the clay pit.
SUMBA, made up of enthusiastic volunteers, has adopted five and a half miles of canal near Nantwich, from Barbridge Junction to Church Minshull under Canal and River Trust's 'Adopt Your Local Canal' scheme.
They hold work parties throughout the year to maintain and visually enhance the stretch of canal by cutting back vegetation, painting locks and infrastructure, litter picking, lock keeping and hedge laying.
Graham Russell, SUMBA's coordinator, said: "The students have done a great job with the hut and it's good to be able to involve our local college and Men in Sheds in our waterway project."
SUMBA welcomes new volunteers. For details, visit www.sumbavolunteers.org