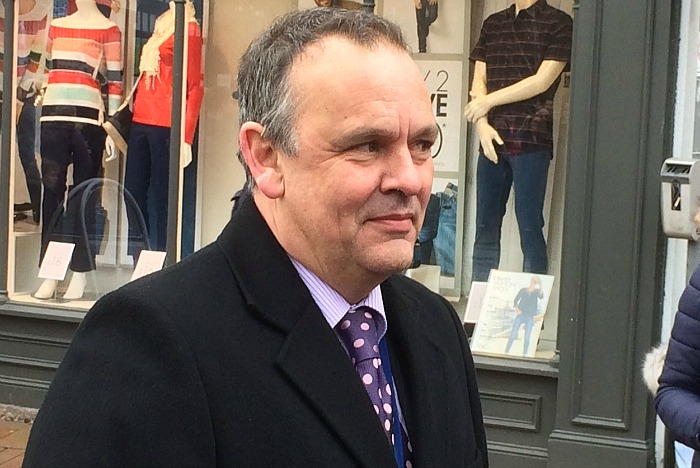 A Nantwich headteacher says he has been reassured his school is safe after rigorous checks were carried out after the Grenfell Tower fire disaster.
Andrew Cliffe contacted developers who worked on refurbishing parts of Brine Leas School and erecting new buildings to check cladding was safe.
It comes as nationwide checks after the Grenfell blaze are revealing scores of dangerous tower blocks up and down the country.
It is believed flammable exterior cladding on Grenfell Tower aided the rapid spread of the inferno from the fourth floor to the 24th floor in a matter of minutes. The blaze killed up to 79 people.
Cheshire East Council has also said it has carried out checks on a number of public buildings – and has offered support to schools and colleges.
We revealed last week how Mr Cliffe had launched an investigation into materials used on building work on the Audlem Road school.
He said: "The cladding, such as was used in the tower block in London, which is being seen as potentially dangerous, is a completely different product with different characteristics from those fitted at BLS.
"It was fitted differently in long runs horizontally and vertically with no gaps in between and the insulation is a different type. The panels are 6mm.
"In the new D Block and the Sixth Form, the product used is a wood resin board with block work behind and is a compressed material.
"It meets Fire Standards class O which was specified to meet buildings regulations due to the proximity of the other buildings."
He said a number of other measures carried out on other buildings have been checked to ensure no rapid fire spread is possible.
"Given this additional information, I am now satisfied the products used and the way they were fitted, meet our needs and that we could evacuate the school safely," added Mr Cliffe.
Councillor Paul Bates, cabinet member for finance and communities at Cheshire East Council, said: "Cheshire East Council has reviewed all of its own buildings stock and no properties have been identified as having the type of cladding that has been implicated in the Grenfell Tower blaze.
"Moreover, the authority contacted registered housing providers to seek their assurances any of their high-rise properties meet strict fire regulations. No cladding safety issues have been reported.
"Cheshire Fire and Rescue Service has inspected the common areas inside six high-rise residential blocks of flats in Cheshire East. Again, no fire concerns have been reported.
"Fire regulations compliance is the responsibility of each individual school.
"However, the council is offering its support and asking all schools to ensure that their fire risk assessments are up to date and robust."