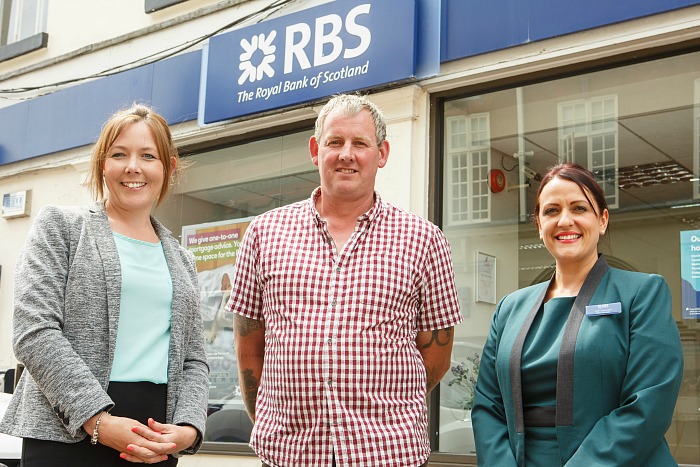 A Nantwich man is preparing his family for a shopping trip with a difference after winning £5,000 in a bank competition.
Pete Wilson won the prize in John Lewis vouchers after entering a draw at his local Royal Bank of Scotland branch on Pillory Street, Nantwich.
Visiting his local branch in Nantwich, Pete said: "I was gobsmacked when I found out I'd won!
"I'll be letting my wife and daughters go on a shopping spree, which they're very happy about!"
Vicki Cartwright, RBS branch manager in Nantwich, added: "I'm delighted that the prize was won here in Nantwich.
"Pete was randomly selected from thousands of entries nationwide. I'm sure he'll enjoy the chance to treat his family on us."
The bank is now running a prize draw with the opportunity to have a 'mortgage paid for a year'.
It runs until August 31 and can entered by visiting any Royal Bank of Scotland branch in England and Wales and completing an entry form.
(Pic: Pete Wilson with RBS (England & Wales) representatives Lisa Cotterill and Vicki Cartwright)