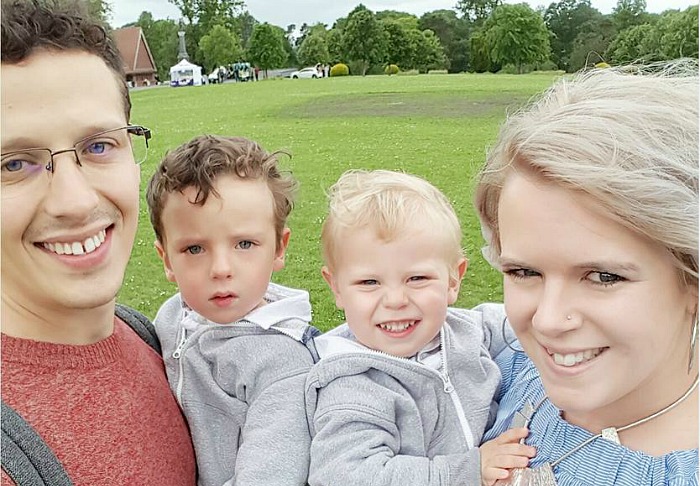 A Nantwich businessman has become one of the youngest community governors of the NHS Trust representing Crewe and Nantwich.
And Ben Selby, 34, said he stood for the position after Leighton Hospital gave his new-born son Grayson life-saving surgery.
Grayson was born nearly three months premature and weighing a tiny 2lb and 15oz.
But thanks to staff at Leighton, he survived and is a healthy three-year-old.
Now Ben wants to thank them by taking on a voluntary role on the Council of Governors for Mid Cheshire Hospitals NHS Trust.
"I am really pleased I've got an opportunity to give something back to the organisation and the people who safely delivered Grayson and got him through the very difficult early months of his life.
"With him having arrived so early, we were warned there were chances he would have a health problem as a result of his prematurity such as learning disabilities, Cerebral Palsy or problems with his lung development.
"Thankfully, it appears we have escaped all of those risks."
Mum Josie, a Science Teacher, was overseeing Sports Day at Malbank School and 6th Form College when she started experiencing pains.
"Josie was advised to go into hospital as a precaution, but it became clear her labour had started and nothing could be done to prevent it.
"Grayson was heavily bruised by the forceps used to help deliver him – they were as big as he was, but the team of specialists delivered him safely and rushed him into intensive care.
"There were an agonising few hours where we didn't know what was happening; then when we did get to see Grayson he was covered in tubes and we weren't allowed to touch him."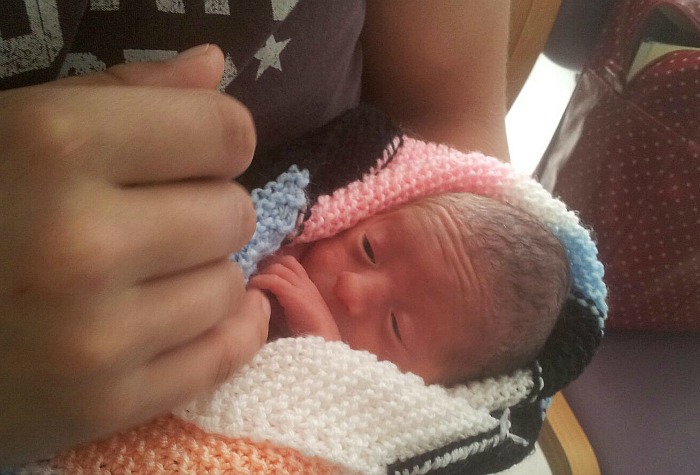 Grayson (pictured, above, at one week old) stayed in hospital for six weeks.
"I expect he will be one of the smallest ones in his class when he starts school this year," added Ben.
"Born on July 13, he will be one of the youngest, but he's a little livewire with a great imagination.
"Without the fantastic care and support provided by the Special Care Baby Unit at Leighton Hospital, we know Grayson may not have survived or could have been very ill indeed, so we're indebted to the team of amazing people who helped us get where we are today."
Grayson's younger brother Myles, aged two, who was also born prematurely and spent a week in the Special Care Baby Unit at Leighton.
Ben, who runs Right at Home South Cheshire, was delighted to learn he had been elected as Governor for the Crewe and Nantwich constituency by members of the Mid Cheshire Hospitals NHS Trust.
Governors represent members of the Trust and the public in communications with the Board of NHS Directors, helping to develop policy and ensure the Trust is compliant and fulfilling its purpose.
"I have 15 years of experience in Domiciliary Home Care, working at a senior level, and now running my own home care company locally.
"I'd really like to see collaboration between Health and Social Care services to help reduce hospital admissions and ensure our most vulnerable citizens receive excellent care when they need it.
"It's particularly important that people living with dementia receive care and support by staff who understand what they may be going through, so that their hospital experience is as stress free as possible."