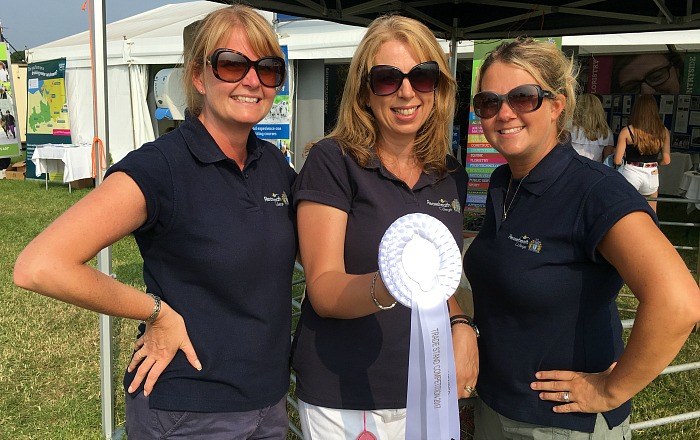 Reaseheath College students enjoyed success at the Royal Cheshire Show with a "Highly Commended" award for its eye-catching trade stand and a fistful of rosettes for agriculture students in the showring.
The stand was singled out by judges for its interactive and educational activities and welcoming and friendly staff.
And it attracted visitors of all ages eager to ride a mechanical horse, try out a car and tractor simulator, make floral buttonholes and learn about the arboriculture and countryside industries.
They also competed against each other on a rowing machine, tackled a tractor re-build, met animals from cockroaches to lambs, found out about rural business opportunities and sampled some very welcome ice cream.
Reaseheath event organiser Steph Owen said: "This is a very important show in our local community and gives us the opportunity to showcase the skills of our students and the best aspects of farming and rural life. We were delighted at our stand's award."
Reaseheath agriculture students also enjoyed success proving their showmanship skills in the rings alongside leading professionals.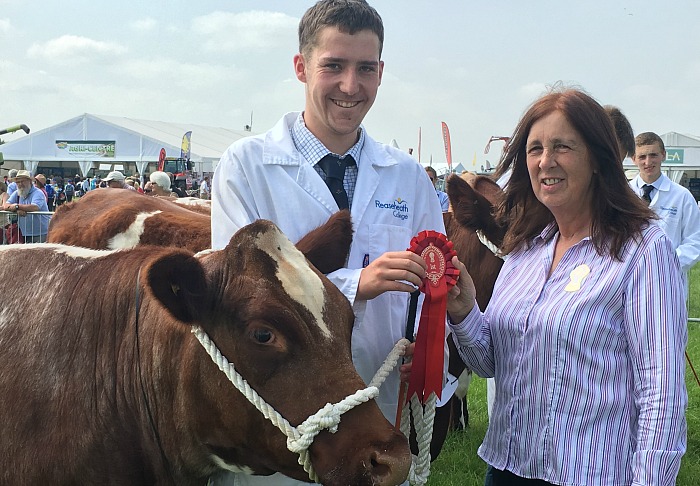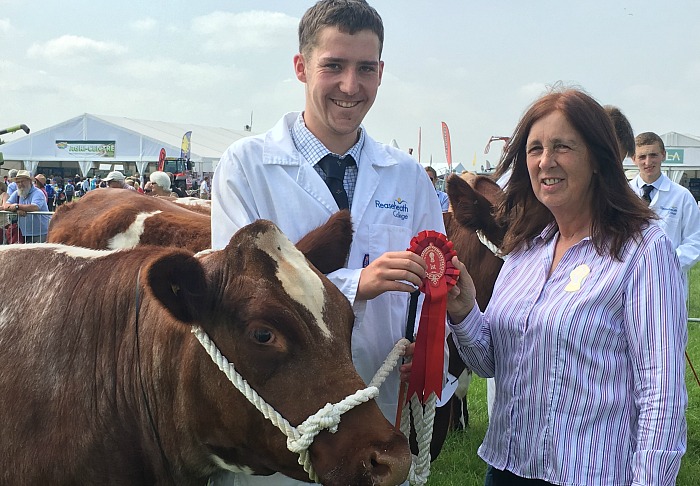 Level 3 Diploma in Agriculture students received a number of awards in the beef breeds cattle section after showing four in-calf shorthorn heifers from the Bridge House, Sandbach, pedigree herd for farmers George and Brenda Sutton.
The students trained and prepared the cattle for the showring and gained rosettes in both breed and young handler classes.
The final accolade came when students were third in the beef 'tidy lines' competition – awarded for high standards of animal care.
A number of other agriculture students were also involved in showing classes including Oliver Franklin, who came third with his home bred Blue Orpington bantam cockerel in the soft feather poultry section.
(Pics Amanda Parsons, Steph Owen and Jess Davies from Reaseheath's marketing team; Agriculture student Dan Miller congratulated by judge Jean Bebbington after winning an n-calf heifer class; Agriculture student Oliver Franklin and his prize winning Blue Orpington bantam cockerel)