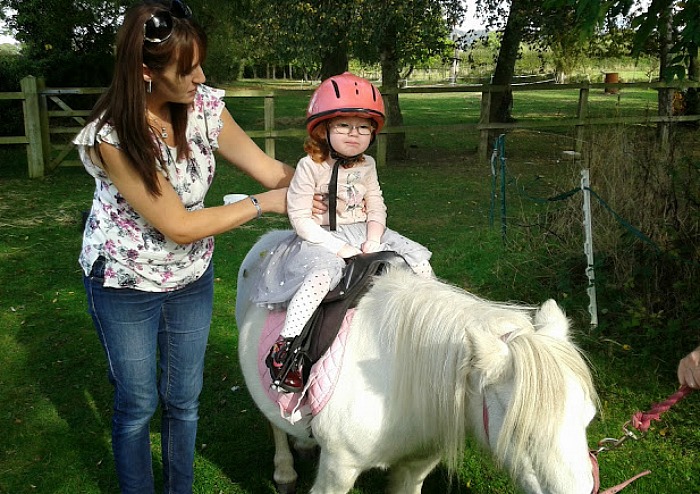 A new Riding for the Disabled (RDA) group is to launch in Crewe and Nantwich as part of an agreement with Reaseheath College.
The new Nantwich & District RDA group will provide help for many local disabled riders, who currently have to travel to Northwich, Knutsford or Clwyd.
Sheila Saner, RDA North West regional chairman who has lived and worked in Nantwich for over 20 years, said: "We are incredibly excited!
"I frequently receive inquiries from people in our area wanting to become involved.
"But travelling such a distance often makes it impractical.
"RDA is an inspirational and successful organisation that changes and improves the lives of people with disabilities everyday."
Sheila, who has overseen 23 groups around the North West for the last 12 years, was always keen to establish a local group in Nantwich.
But it was an inquiry from the mother of a local disabled child that sparked the initiative, when Sheila had to refer five-year-old Rosa and mum Ali Sinka to the RDA's Special Riding Centre in Clwyd.
Ali said: "The benefits that Rosa has gained from the short time she has been riding has made a big difference to her posture and confidence.
"But we just found it too difficult to travel such a long way every week now that Rosa has started school.
"A group at Reaseheath would give Rosa the opportunity to ride more frequently and build up her core muscles and help with her balance – which we hope that one day, will help her to walk by herself."
Caroline Booth, Reaseheath's equine curriculum area manager, said: "Our fabulous equine facilities, including the state of the art indoor school would be ideal, and a new RDA Group will help the college to become even more involved with the local community."
RDA NW was recently shortlisted to become "Charity of the Year" for Sainsbury's Nantwich store.
M & Co in Nantwich held a Fashion Show which raised more than £400, and other funds have been donated by local businesses.
Sheila and other RDA NW team members will be at the Nantwich Show on July 26 for those interested in being involved.
Or you can email [email protected] for more details.