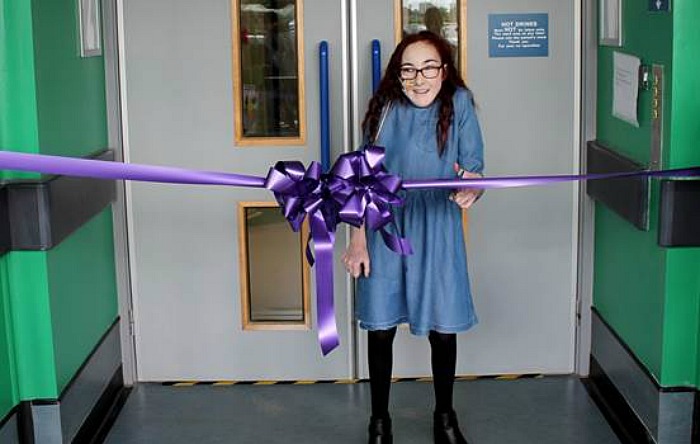 Young Crewe and Nantwich patients at Leighton Hospital are benefiting from a more colourful stay following a £1.1m refurbishment.
The hospital's Paediatric Assessment Unit, Ward 16, has been transformed in a year-long project, which is part of a wider plan to refurbish all of the hospital's wards.
Long-term patient Caitlin Shaw, 15, was given the honour of cutting the ribbon during an official opening event.
Caitlin was among guests who also included Chief Executive Tracy Bullock, to tour the new facilities.
The facility not includes a seven-bed day case unit, two four-bed bays and four single rooms.
Each bed has also been decorated with animal-themed skylights and wall panels to create a calming environment for those on the ward.
Andrea Collins, Ward Manager, said: "We care for children up to the age of 16, and sometimes 18, and so we wanted the ward to be appropriate for everyone.
"The animal decorations, which help to brighten up the ward and offer a distraction to our patients, were made possible thanks to charitable funds and so we'd like to thank all of the individuals and families, including staff who have been fundraising, who have supported us."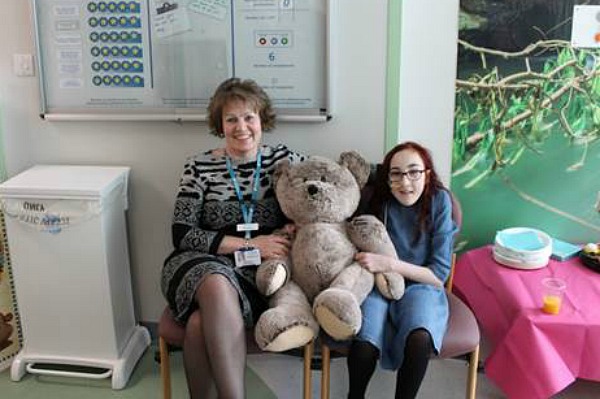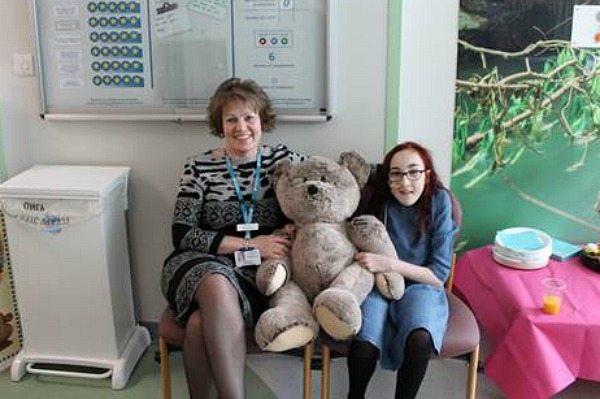 All side rooms on the ward now have an ensuite toilet, which will aid infection control, and bays have their own hand basins and toilets.
A number of safety features have also been introduced.
A secure reception and waiting area has been created and the traditional nurses' station has been replaced by smaller stations next to bays so that healthcare staff can monitor patients at all times.
Ms Collins added: "We've been using the isolation suite for autistic patients or those with special needs because it cuts out all of the noise on the ward and so can help to keep patients calm.
"It can also be used as a normal side room.
"The ward is fantastic. It's a nice, calming environment and has been designed so that everything we need is at hand.
"It's therefore helping with patient flow and makes us fit for the future."
Tracy Bullock, Chief Executive of Mid Cheshire Hospitals NHS Trust, said: "A visit to hospital can be a distressing time for children and so we want to make their stay as pleasant as possible.
"Our refurbished Paediatric Assessment Unit will help towards this – it's bright and welcoming and has a number of features to make our younger patients more comfortable."
Work started on the ward, which was temporarily relocated to Ward 19, in June 2016.
The Trust now plans to refurbish the remaining children's ward, Ward 17, and the outdoor play area.