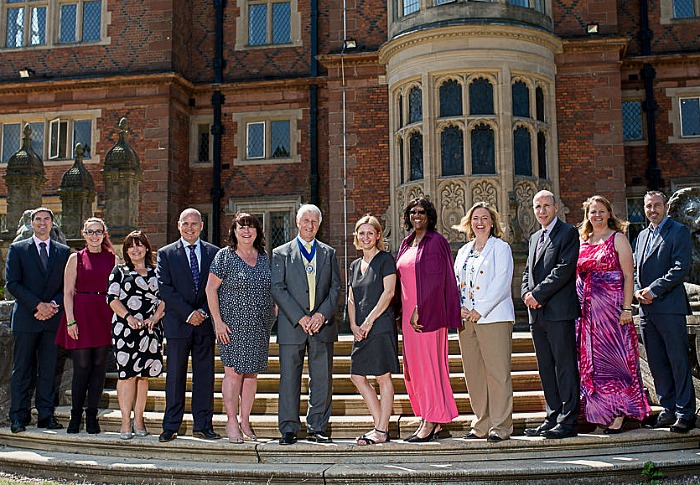 South Cheshire Chamber of Commerce has set out on its search for the best people and businesses of 2017 ahead of a glittering awards ceremony at Crewe Hall.
The Chamber Business Awards, now in their 21st year, offer businesses a chance to gain major recognition at the event.
The awards will take place on November 24 and will celebrate the enterprise, achievement and innovation of businesses of all sizes.
This will range from new start-ups to most established names, while honouring those who give back to the South Cheshire community.
Entrants have until October 6 to enter.
Chamber Chief Executive Paul Colman said: "The awards give us an opportunity to showcase the excellent range of businesses and array of talented individuals we have in South Cheshire.
"Our aim is to ensure those businesses who deserve high praise receive it and inspire others to go on and achieve great things.
"With free entry and the chance for businesses to see their names up in lights, there's every reason to enter and be part of this very special evening."
This year the awards take on a new look with Business of the Year split into two categories based on employee numbers.
Business of the Year (under 25 employees) is sponsored by Hibberts while Business of the Year (25 plus employees) is sponsored by RBS.
The former Health and Wellbeing Award is now the Healthy Workplace and Wellbeing award with revised criteria to include all aspects of practical
and emotional support provided for employees.
This is jointly sponsored by ctchealthcare and Everybody Sport and Recreation.
Also new is Young Leader of the Future, formerly Young Business Person of the Year, sponsored by KPI Recruiting.
Other categories and their sponsors are Excellence in Customer Service, Jones Sheridan, Apprentice of the Year, Bentley Motors, Contribution to the
Community, South Cheshire College, International Trader of the Year, Manchester Metropolitan University and Best Start up Business.
The awards are open to all businesses in the Crewe and Nantwich borough and South Cheshire Chamber members.
Entrants can submit supporting items such as testimonials, press cuttings and business plans.
Due to popular demand the Chamber is holding workshops supported by Chamber member Fiona-Rose Marketing, to offer advice and guidance to businesses looking to enter the awards.
The workshops will be the Chamber's office on the MMU campus Crewe on July 26 and August 8.
For more information call the Chamber on 01270 504700 or visit www.sccci.co.uk
(Pic – Chamber President John Dunning (centre), team members and sponsors of the Business Awards gather for an official launch at Crewe Hall)