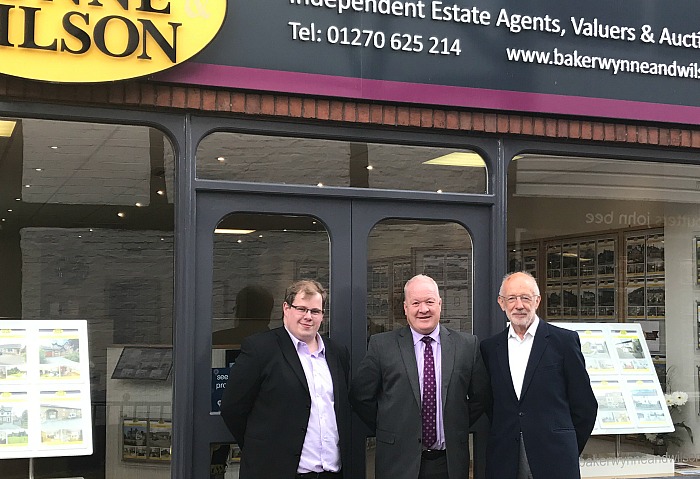 Nantwich Concert Band has received a cash boost to help buy new instruments in a bid to expand to new members.
The group were awarded a grant by Baker Wynne & Wilson estate agents, as part of the Nantwich firm £25,000 community pledge scheme.
Musical director Nick Birch and chairman Bob Hutton are pictured receiving a cheque from Baker Wynne and Wilson.
It was one of 24 organisations successful in applying the a share of the pledge, run to celebrate Baker Wynne & Wilson's 25th anniversary.
And the grant has allowed them to buy brass and woodwind instruments to be made available to new members helping young people with musical talents.
To actively encourage everyone into playing with a band, Nantwich Concert Band are holding an "open rehearsal" welcome evening on Wednesday September 20 at Brookfield Hall, Shrewbridge Road, at 5.30pm for absolute beginners or 6pm if you have played before.
The new instruments will be available to play, or people can bring their own.
For more details, see the poster (below), or contact Nick Birch, email [email protected] or phone 07794 369985.
For more band information and news visit www.nantwichband.co.uk