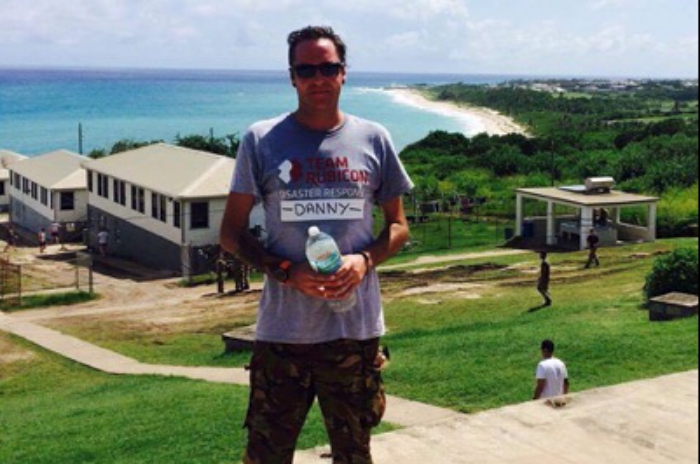 A Nantwich man has teamed up with a charity to help the hurricane-hit communities of the British Virgin Islands.
Danny Roberts, 35, was flown out to the Caribbean with Team Rubicon UK as they provide relief to thousands of people.
The islands were devastated by Hurricane Irma last week, and was also partially hit by Hurricane Maria this week.
Former Brine Leas student Danny drove down to Salisbury on Monday and boarded a military plane to Barbados on Tuesday where he waited for Hurricane Maria to pass before completing the journey yesterday (September 21).
Local Nantwich firm Buildbase have helped out by providing kit such as waterproofs, torches and other items.
Speaking from the Caribbean, he said: "We were supposed to be flying out to the British Virgin Islands on Tuesday.
"But due to Hurricane Maria and the conditions, we were diverted to Barbados via the Royal Air Force.
"Things will start moving today (Thursday) and we are being deployed as and when space becomes available."
Danny (pictured) has also set up a fund-raising page to help the charity provide as much aid as possible to devastated communities on the islands.
He will be working in the islands for at least two weeks, and possibly longer.
Anyone wishing to donate to Danny's charity page for hurricane victims, can visit it at https://www.totalgiving.co.uk/mypage/danny_carribean
You can find out more about Team Rubicon UK via their Facebook Page.