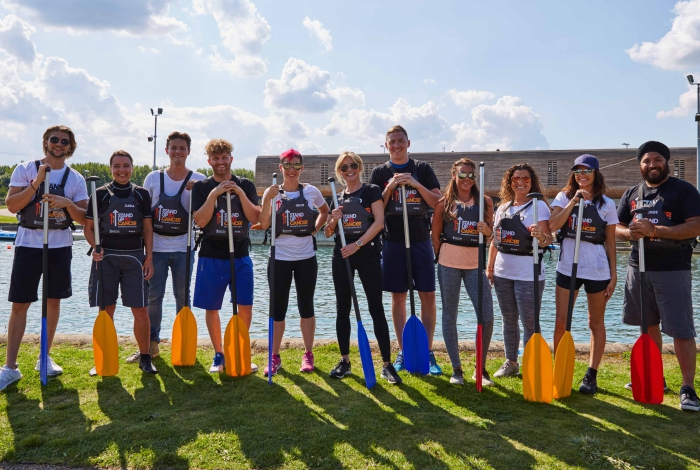 Celebrities swapped dry land for waterways around Nantwich in an epic canoe challenge to raise money for Stand Up To Cancer.
Actor Tyger Drew-Honey, TV presenter Anthea Turner, actress and presenter Natalie Anderson, TV and radio presenter Jake Humphrey and You Tuber Jack Maynard paddled through Nantwich via Aqueduct Marina, The Outlanes, Church Minshull.
It was part of their route to The Big Lock pub in Middlewich on the first leg of a charity fundraising event.
Starting in Chester, the 120-mile route will take in the waterways of Chester and Manchester before finishing in Liverpool's Albert Dock on Friday September 29.
Celebrities are partnering cancer campaigners, including those who have survived the disease, during the challenge.
Anthea said: "Meeting all the paddlers who've experienced cancer first-hand is really inspirational.
"I'm excited to be a part of it and help raise funds for cutting-edge research.
"Cancer doesn't discriminate and too many lives are cut short by this devastating disease.
"I'm calling on men and women across the UK to get behind us and join the rebellion.
"We need to act now and help fund the game-changing research that will save lives."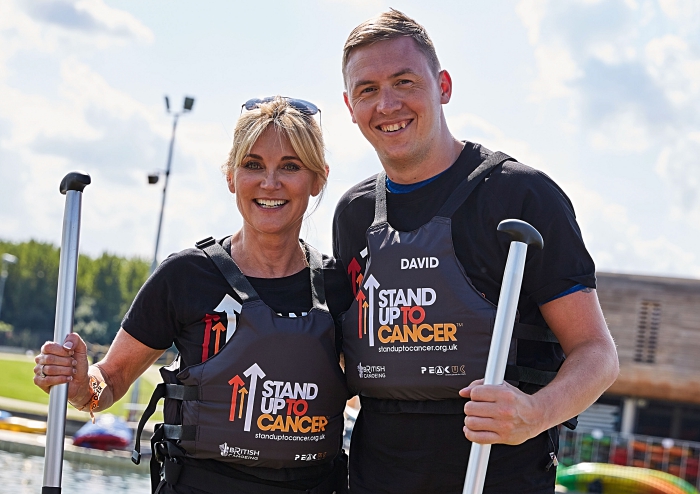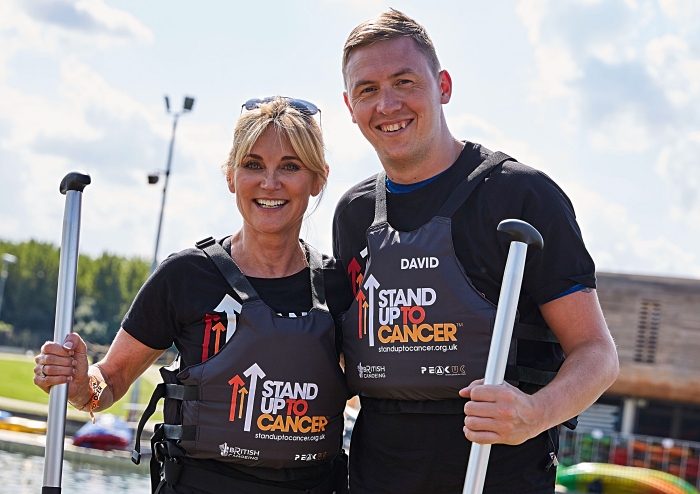 Stand Up To Cancer is a joint fundraising campaign from Cancer Research UK and Channel 4, which aims to speed up the translation of incredible scientific discoveries into innovative cancer medicine, tests and treatment.
Alison Barbuti, Cancer Research UK's spokesperson for the North West, said: "The Great Canoe Challenge aims to inspire people across Cheshire to join the rebellion against cancer and raise funds for life-saving research.
"We're calling on people to show their support and help fund game-changing research.
"Money raised will fund cutting-edge research that accelerates new cancer treatments and tests to UK patients to ultimately save more lives.
"One in two of us in the UK will develop cancer in our lifetime, so now is the time to act."
Stand Up To Cancer has raised more than £38 million to fund more than 40 clinical trials and research projects.
It is supported by celebrities from TV, film and radio including Davina McCall, Alan Carr, Bill Bailey, Edith Bowman and Kirstie Allsopp.
This autumn, Channel 4 will bring the brightest stars from showbusiness together in a dedicated season of Stand Up To Cancer programming.
To support the Great Canoe Challenge and donate £5 or £10, text CANOE5 or CANOE10 to 70404** or donate online at www.standuptocancer.org.uk/canoe