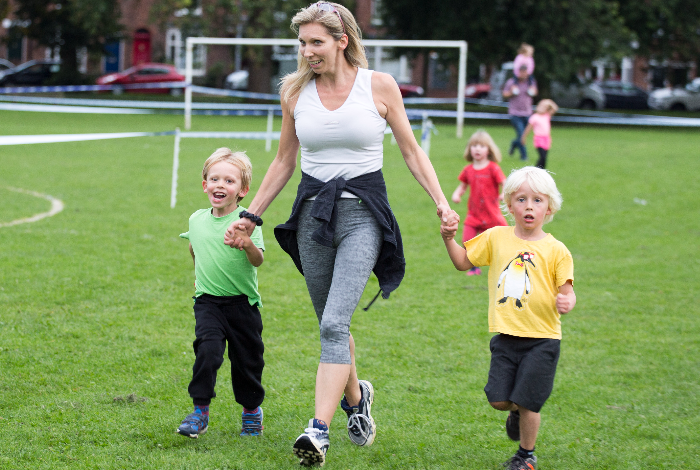 Pupils, parents and staff from a Stapeley school teamed up to pound Barony Park in Nantwich in aid of charity.
Youngsters from Pear Tree Primary led the way in the fitness fun event, with the help of Keith Hancock from UK Triathlon.
They set up a special running course around the park for the whole family to enjoy.
And they raised £850 for local causes.
Pear Tree Primary headteacher Boo Edleston said: "Our school takes part in a huge range of sport every year.
"All through the summer term we run a morning running club with parents and children taking part.
"So we decided to offer a 1.25km, 2.5km or 5km option as a fun run or toddle on the Barony.
"We had brilliant support raised over £850 for school and local charities and thoroughly enjoyed the evening."
Pear Tree sports leader Lucy Newman added: "We were very fortunate to have had the support of Keith from UK triathlon.
"He laid out the course and compered the event for us as well as the team from Everybody Sport and Recreation.
"Mornflake also very kindly donated items for the goodie bag that each child had to take away at the end of the race.
"The evening was a huge success and we already have our next one booked for the end of May.
"We will open this up to all fun runners in the town and running clubs too."
(Pics: Molly Aston O'Donovan leads her dad home in the 5km race (below), while, above, families enjoyed a jog, a walk or a toddle around the course)