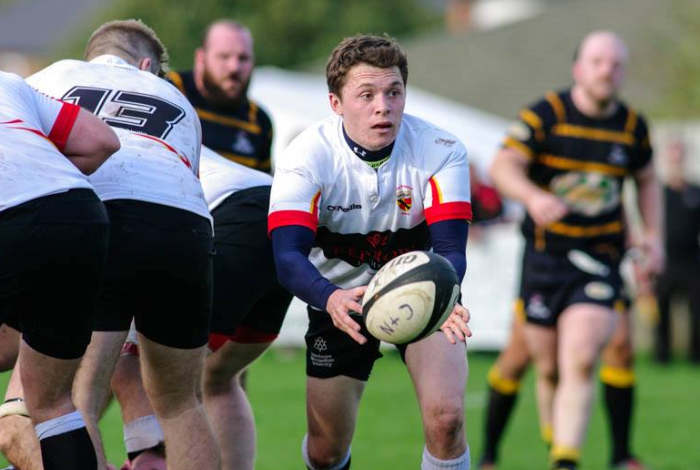 Crewe & Nantwich RUFC bounced back to winning ways beating Kidderminster 31-15 in Midlands 2 West (North) Division, writes Steve Holding.
Both teams cancelled each other early on but the match sprung into life on 25 minutes.
After a period of pressure inside the Kidderminster 22 meter line, the away team's flanker was sin binned for 10 minutes for continued infringements at the ruck.
This proved to be costly for the visitors as the pressure paid off when centre Toby Russell-Vick ran onto a pass from a ruck, three metres short of the try line to crash over.
The try was converted by Jim Creighton to make it 7-0 in the 31st minute.
From the restart, Crewe returned deep into their opponents half with Andre Zwijnen and Russell-Vick running hard towards their opponents.
It was from a stray clearance that Crewe scored their second try just as the first half drew to an end.
It was gathered by Zwijnen who ran and sent two opponents flying with immaculate hand-offs before popping a short pass to Alistair Lang.
He sprinted through the gap leaving the trailing Kidderminster defenders in his wake before diving over the try line.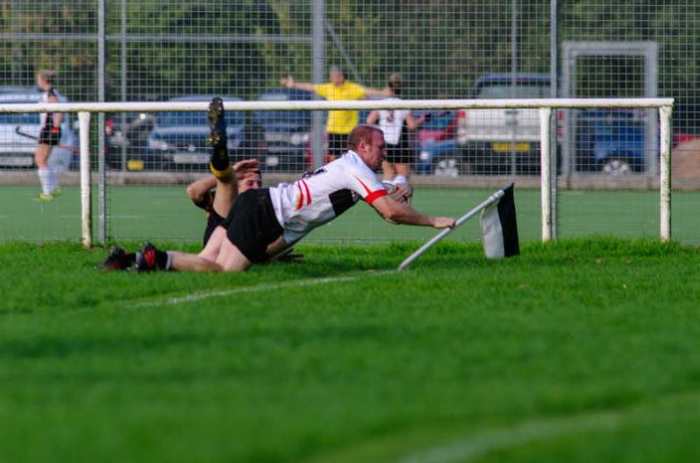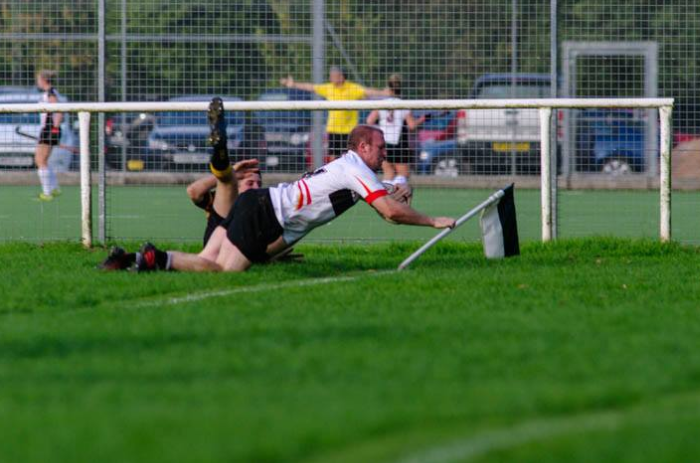 Creighton missed the conversion, making it 12-0 at the break.
Crewe started the second half in the same manner by making direct runs at pace towards their opponents.
Captain Eli Woodward, No.8 Elliot Alston and the marauding centre pairing of Zwijnen and Russell-Vick were causing Kidderminster all sorts of problems.
Kidderminster closed the deficit when they scored a penalty against the run of play to make it 12-3.
But seven minutes into the half, Russell-Vick broke through the Kidderminster defence to score his second try of the match, which went unconverted.
Kidderminster seemed to be running out of steam and when they did manage to get into the Crewe half, they faced a dogged defence.
Crewe's pressure was marred by handling errors or misjudged passes which saw opportunities spurned.
That was until Crewe skipper Woodward intercepted a poor Kidderminster pass to break free and ran in to score Crewe's fourth try of the afternoon, converted Creighton.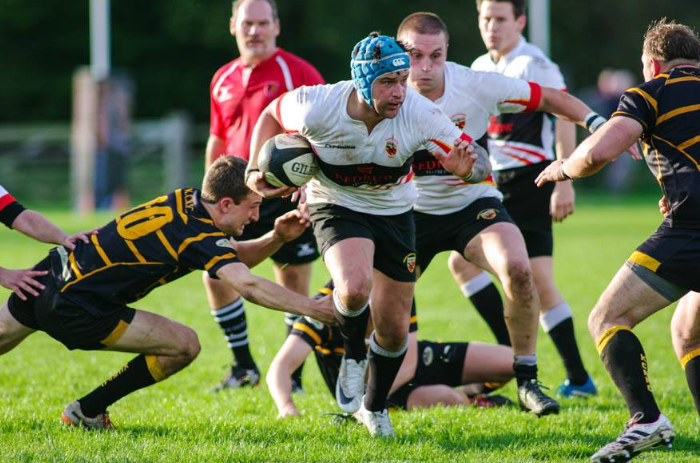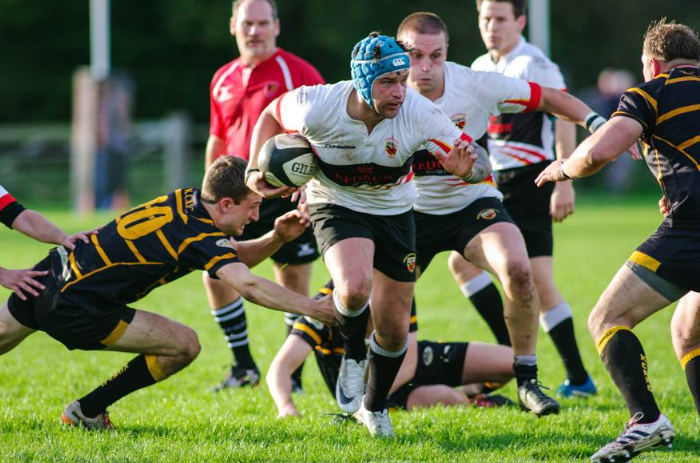 Kidderminster to their credit did not give up and scored a try which was converted, making the score 24-10 to Crewe.
For a while the hosts looked rattled and lost shape and discipline again.
David Germain received a yellow card for infringement at the ruck close to the Crewe 5-metre line.
Kidderminster took advantage and scored another try with 10 minutes to go, and the visitors looked like they wanted to make a game of it at 24-15.
Crewe opted to kick the restart deep into the Kidderminster half. From there they worked to pen their opponents back.
A poor clearance kick by Kidderminster found winger Grant Coiley, who jinked his way through several tackles before being felled.
From the ruck, Woodward broke clear again, and he unselfishly flipped a short pass to replacement flanker, Matt Standley to score Crewe's fifth and final try of the game underneath the posts.
Creighton converted to make the final score 31-15 to which earned Crewe a bonus point.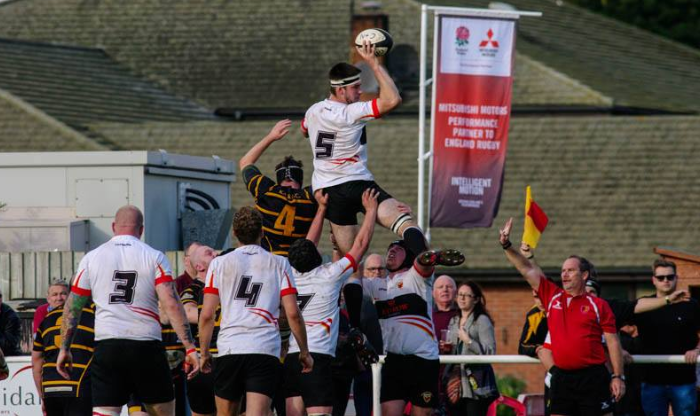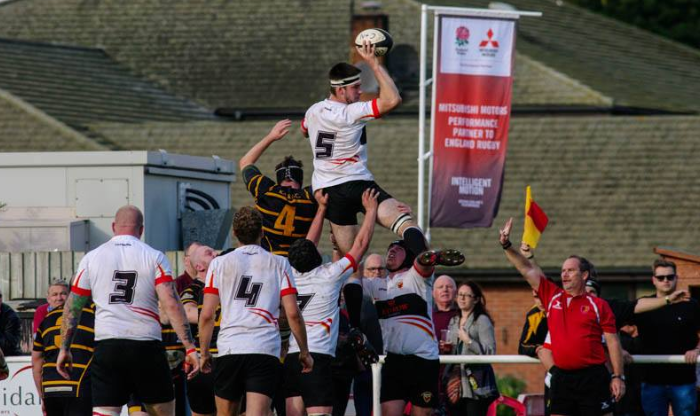 They are now fourth in the table after winning three from four of their opening games of the season.
Crewe Head Coach, Peter Allen said: "I'm pleased with the result, bouncing back with five points after the loss against Whitchurch was important.
"But in terms of the performance it was below par.
"We made far too many fundamental errors in the first half particularly and fortunately Kidderminster were not able to capitalise on them.
"We hope to challenge for the league title but to do so our basics need to be more consistent.
"There were some big performances from André Zwijnen in the centre and man of the match Alistair Lang who was relentless in defence.
"We travel to Leek next week with confidence but we need to step up our game if we hope to get a result away from home."
(Pics courtesy of James Brewerton)