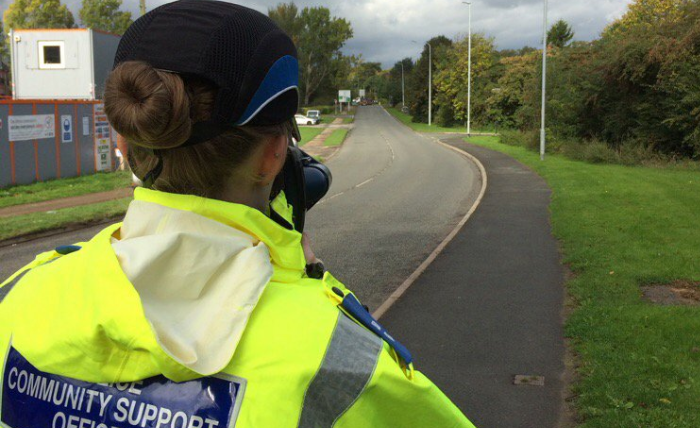 Residents and councillors are calling on police to target speeding motorists on Shrewbridge Road close to Nantwich Lake.
Several residents have complained about dangerous speeds of drivers along the 30mph stretch alongside the lake before the bend on Park Road.
Now police have told councillors they intend to seek permission to operate the tru-cam device along the road to deter motorists who flout the limits.
Cllr Peter Groves, speaking at Nantwich Town Council, said: "I've received complaints about the road in front of Nantwich Lake. I spoke to Cheshire East Highways and they say it is a police matter.
"We need to enforce that speed limit there.
"There is a Speed Indicator Device (SID), but if officers carried out a blitz along there it would alleviate the concern residents have along there."
PCSO Stuart Mortimer told the council: "We will apply to our traffic enforcement officers to have a site with the tru-cam.
"At the moment, we do not have authorisation to use it along there, but hopefully we can get this."
Nantwich officers have used the tru-cam on a number of well-known Nantwich routes recently to deter motorists who break the speed limit.
These locations include London Road in Nantwich, the A529 in Hankelow, Barony Road in Nantwich, Broad Lane in Stapeley, the A534 in Spurstow, and Queens Drive in Nantwich.
(Pic courtesy of @PoliceNantwich)